START-UPs CONFESS TO 'WINGING IT'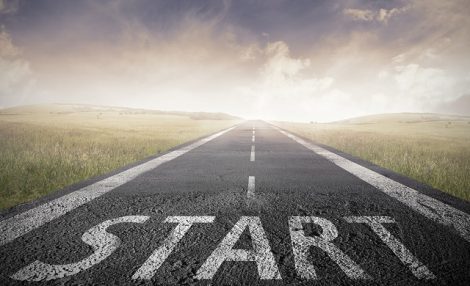 More than eight in ten of small business owners feel like they're 'winging it' at least some of the time.
Research covering close to 850 small business owners from across the UK found one in five "often" felt that way, with close to one in 10 falling into that mindset "very often".
According to research of Startups.co.uk readers carried out with business broadband and phone provider Plusnet, small business owners are often competing against bigger, more established companies, and can feel like they are 'winging it'.
The highest percentage (49%) of business owners who said they felt they were winging it "very often" started up in the last year, highlighting the need to acquire knowledge in key areas quickly.
Businesses were also asked what key issues kept them up at night, with finding new customers through marketing (71%) the most common concern. This was followed by having enough cash through funding (68%) and the ability of staff to keep customers happy (68%).
With marketing highlighted as a key concern, 41% of respondents said they were "not very confident" when it came to digital marketing, while 71% claimed that it was hard to measure the return on investment from their marketing efforts.
Funding was also found to give business owners sleepless nights, with 43% admitting that they'd found securing investment "hard or very hard" and 63% saying that they felt 'new' sources of finance, such as crowdfunding, peer-to-peer lending, and supplier financing were not accessible.
Asked at a roundtable lunch about the prospect of running out of cash as you look to grow and needing to secure the next pot of money, one entrepreneur was candid enough to admit that it "is probably one of the worst feelings that you can have ever in your life".
"When you know you can't do payroll at the end of the month, it's the worst feeling and you know you've got so many people depending on you," they added.
While the landscape of funding options available to small businesses has undoubtedly changed to provide more choice in the past five years, there's a sense that getting to grips with the full gamut is a challenge in itself.
When asked what it is about finding talent that represents the biggest barriers to growth, 50% highlighted attracting people with the right set of skills, with finding local talent (41%) and retaining good employees (21%) also cited as major issues.
For some small business owners, making the leap to take on a first employee is daunting enough. Gem Misa, co-founder of health food company CauliRice, said: "We still haven't got over the hurdle of hiring. We're very nervous. The weight of responsibility of a permanent salary is really daunting for me."
The Plusnet Pioneers programme has been designed to help address this fear and, alongside a series of events and mentoring, will offer advice and personal experiences from experts and leading figures from some of the UK's top brands and most successful start-ups.