SCOTTISH COUNCIL TAX FREEZE LEADS TO £14.8 BILLION DEBT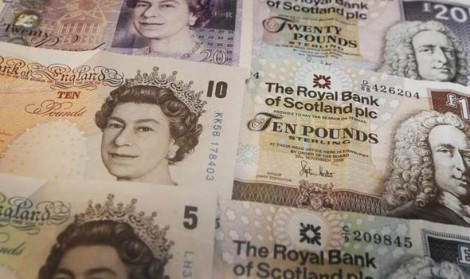 BY BILL JAMIESON
Just when we're told debt and borrowing are under control, a report by Scotland's spending watchdog reveals the extent of local authority debt run up to get round the council tax freeze.
The figures, published yesterday, reveal that councils have a total debt of £14.8 billion, with 82 per cent of this total (£12.1 billion) as a result of borrowing.
The report, from Audit Scotland, reveals that 17 councils out of 32 have increased their borrowing levels over the last ten years. And it says local authorities need to improve on scrutiny of their borrowing and provide clearer financial reports.
The report comes amid a blazing post-budget row over the extent of future UK government spending cuts and in the wake of recent Scottish council walk-outs from the Convention of Scottish Local Authorities (COSLA) as financial pressures mount.
Councils face even tougher spending cuts in government funding, coincident with rises in interest rates that would increase the costs of repaying this debt and of borrowing even more.
The report raises searching questions, not only about the credibility of the Westminster government's debt and deficit reduction plans, outlined in this week's budget, but also on the Scottish government's spending and borrowing commitments with "more powers".
What do massaged central government debt figures mean when debts are allowed to balloon at local government level?
Simply pushing down debt totals from the central government books to create borrowing bulges elsewhere is not the same as sound finance and prudential control of debt dependency.
One way or another, council taxpayers end up paying – and the more that council spending is financed by debt the bigger the bill for taxpayers as interest charges and loan administration add to the cost.
Without tough scrutiny and discipline, debt-addicted councils could end up in big trouble and could ultimately find their credit rating is impaired - and a higher interest rate levied.
Councillors have now been warned that they need better long-term financial planning and expertise to help manage town hall debt.
The Accounts Commission inquiry says councillors were often in the dark about the long-term affordability of record debt levels and were failing to exercise enough oversight of decisions to increase borrowing.
Says Douglas Sinclair, chair of the Accounts Commission, "Councillors don't need to know every detail but they do need to know enough to ask the right questions.
"This is a critical part of council business, which requires close and effective scrutiny, particularly in times like this when budgets are so tight."
Scotland's councils now spend around £1.5 billion a year servicing their borrowing, covering capital borrowing, paying off historic PFI debts and borrowing for new housing, while experiencing an 8.5 per cent real-terms cut in government funding.
Council debt levels in Scotland, according to calculations by The Guardian, now stand at £6,166 per household, compared with £3,100 per home in England and £2,825 in Wales.
The commission also discloses that council borrowing is now more short-term and medium-term than in the past, increasing the pressure on their revenue budgets because it will need to be repaid sooner.
In 2009-10, nearly 50 per cent of overall borrowing had a repayment period of 40 years or more. That now stands at 35 per cent. Councils now need to repay nearly 50 per cent of their debt in the next 20 years, an increase of nearly 10 points since 2009. About a third of it needs to be repaid within the next 10 years.
Says Scottish Conservative local government spokesman Cameron Buchanan, "This report serves as a warning to councils that their high levels of borrowing just cannot go on.
"There is no doubt that local government has faced a particularly challenging time over the last few years, and this report makes for worrying reading.
"Councils need to balance their books while being accountable to the taxpayer and protecting all frontline services. As demand for services increase, local authorities need to look at how long-term their financial plans actually are."