ANOTHER FINE MESS: Honey McBee's Buzz Round the Media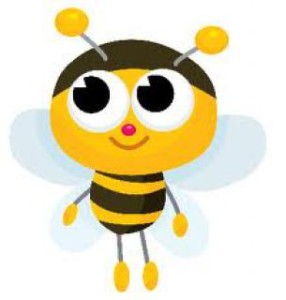 DOWN AND OUT…

Labour's doomed. It's official. Despite predicting last month that Scottish Labour would hold on to 31 of its 41 seats when most polls saying otherwise, YouGov's Peter Kellner is now revising that down to 24. But, he says, "this still assumes that Labour will eventually trim the SNP's lead from around 20% to 6-8%. If Murphy cannot manage even this, Labour could end up with as few as 10-15 seats".  This follows the latest Sunday Times poll results showing that despite the toxic Tories, David Cameron is doing better in Scotland than Ed Miliband.
Kellner now says it seems likely that any gains Labour makes in the South will be offset by its losses in Scotland, leaving the Tories and LibDems in a position to form a government.  Thus would both Miliband and Nicola Sturgeon be snookered…
Euan McColm in Scotland on Sunday thinks Sturgeon is making a big mistake by revealing her hand before play has begun.  What if Ed doesn't play ball, McColm asks, and the SNP end up in opposition to say a Labour – Northern Ireland coalition? What does she do then, having ruled out working with the Tories?
So that Ed doesn't frighten Scottish horses, as Ben Riley-Smith revealed in the Sunday Telegraph, some Scottish Labour MPs are threatening to bar their UK leader from campaigning in their constituencies and having his photo on election leaflets. The SNP of course, are very happy, says Riley-Smith - "The more visits from Ed Miliband to Scotland the merrier. We would be prepared to pay his bus fare," said a party spokesman.
FOLLOWING THE MONEY…

Tt appears when it comes to prediction there's more than one way to skin a cat. Severin Carrell in Thursday's Guardian  told us that economists at Glasgow University will  be able to predict the outcome of the election in Scotland by analysing Google search data – the number of times we log on to particular issues, names or websites.
Prof Ronald Macdonald maintains they got it right over the referendum so it should work, albeit using more complex methodology, in May. It's the same way financial markets predict stock market and commodity movements…
REVERSE CONSTITUTIONAL FERRET.

Meanwhile Iain Martin in the Sunday Telegraph reports rumours are circulating that if David Cameron becomes PM in May, he's contemplating ending the constitutional guddle we're in by advocating the Union becomes a 'quasi-federal arrangement' with the Commons sitting as an English Parliament and the Lords as an elected Federal chamber. This of course, is not new, but until now it has not been a serious contender. It's the logical end of devolution, says Martin. Once the genie was out of the bottle…
POINTS MEAN PRIZES

James Forsyth in his Mail on Sunday column revealed the latest wheeze from Grant Schapps, Tory Party Chairman.  Ministers are to be rated on their performance in the election campaign; every telephone canvass and door knocking session, with [for a bonus] or without the local candidate will earn them points and gold stars.  And those with the most points will be in pole position when the jobs are handed out post-election…
Not everyone approves. Paul Goodman in ConservativeHome thinks it infantilises government and is a further example of the grip Cameron's adviser Australian Lynton Crosby is having on the campaign.
STRANGER THAN FICTION.

Still with the polls. With that film now showing at a cinema near you, we merely pass on this snippet from Scot Goes Pop!  As SGP remarks – Who'd have thunk it? You don't need to make it up…
HOW TO RUN A COUNTRY [part 2]

Two weeks ago it was tennis. Now it's shoe-shopping. Buzzfeed's Jamie Ross reported the latest Tweets by our political leaders, prompted by the Observer's Kevin McKenna. Willie Rennie appears up for it, so where's Education Secretary Angela 'Bambi heels' Constance?
THINK PINK…

You won't have missed the Barbie bus last week. Never has a Ford Transit been so photographed or traduced. One of the more thoughtful comments [and printable – ED] came from Vicky Allan in the Sunday Herald. She reckons pink isn't all bad, and if it gets women out to vote then all the apparent misogyny won't count for much…
YOU PAYS YOUR MONEY…
…because most of us don't have any choice. We've been forced to think about tax this week – at least, the tax paid - or not – by those who apparently do have a choice.  Is there a difference between avoidance [legal] and evasion [not]?
Owen Jones in Saturday's Guardian gave us HMRC's definition and lays to rest the canard that ISAs are tax avoidance schemes.
Daniel Hough of Sussex University maintains in the Conversation that no-one pays tax from the goodness of their hearts – accountants get paid to reduce tax bills – "this inevitably leads us into a grey area. One person's set of clever financial arrangements can often be another person's morally and ethically inappropriate behaviour".

Marina Hyde, also in Saturday's Guardian tried to find out why people avoid tax. The answer seems to be because the government allows – even wants – them to. Paradoxically, she finds avoidance becomes easier because the whole thing's so complicated.
Writing in the Adam Smith Institute blog, Tim Worstall compares our 17,000 page UK tax code – the accountants' Bible – with that of Hong Kong "widely held by tax lawyers", he says, " to be the most admirably efficient in the world" , and only 276 pages long.
What's more, there's no PAYE deduction sliding effortlessly out of your wage packet. You have to cough up front in Hong Kong, which, Worstall claims, makes everybody, much more aware of how much the government actually takes from us.
Last word goes to Peter Jones in the Scotsman, whose characteristic calm deserted him last week in the face of HSBC – "What miserable, warped, corrupt, mentality assures them they should be free of this tax burden that weighs down folk like you and me? If they won't pay their due tax, why should we?
The included insiders get power, influence, riches and the ability to wave two fingers with impunity at us, the excluded outsiders.
"I've had enough. I want to fight back. I want a government that actually is on my side, that will ruthlessly pursue these cheats, subject them to merciless grillings in public and in the courts, and then jail the guilty. So, I suspect, do most people. And if we don't get it, there's always the option of revolution".
IN THE GREEN CORNER…

Tut, tut. Of all the bodies we should trust to protect the environment, you'd think government- owned Scottish Water would be up there with the best.  Apparently not.  The Sunday Herald reported ten years of fines for no less than fifty one pollution offences.  Eco-groups say the fines are too small to encourage Scottish Water to get its act together; the buck is whizzing round Holyrood and guess who's picking up the bill…
There are enormous concerns about fracking of course, and whether it too will pollute Scotland's water courses. Yesterday Bella Caledonia published this plea from Laura Cameron Ellis over coal gas extraction under the Forth and its effect on the Fife coastline. Laura's call for less secrecy and more community consultation should ring alarm bells in other localities.
Auslan Cramb in last Wednesday's Telegraph reported Jim Ratcliffe's warning that if Scotland turns its back on fracking, the country's biggest industrial site at Grangemouth will have little future. Ineos has acquired more than 700 square miles of fracking exploration licences in Scotland and invested in facilities to import American shale gas meanwhile.
THE LAW OF UNINTENDED CONSEQUENCES…
Martin Williams reported in Friday's Scotsman on the 60% fall in alcohol sales since the new drink-drive limit was introduced in December. Good news for road safety of course, but maybe not for the future of pubs and golf clubs. The trade thinks it will be worse than the smoking ban, and is asking for a reduction in business rates. It appears to be lunchtime drinking that's affected most. Adapt or die perhaps?
Kevin McLaughlin in Spiked looked at 'ubiquitous' awareness campaigns, and decided they could be doing us more harm than good. How? There are, he asserts, too many of them, and "far from helping us to grapple with society's problems, such campaigns only work to increase our anxiety, bombarding the public with a bewildering and never-ending slew of messages that tell us we are at risk from myriad threats. "It divides us into the aware and the unaware – the former presumably feeling better about themselves, the unaware more fearful. It's top-down politics.
"Far from being benign", McLaughlin concludes "the cult of awareness-raising has a clear and detrimental effect. In order to combat such a corrosive trend, and reinvigorate the public and political sphere, we must raise awareness of the dangers of awareness-raising".
AND FINALLY…

Woops: This is what happens when technology works faster than the human brain…
…and this is Edinburgh City Council in blunder mode. Again. Apparently.