STERLING STRENGTH CLIPS SCOTTISH WOODLANDS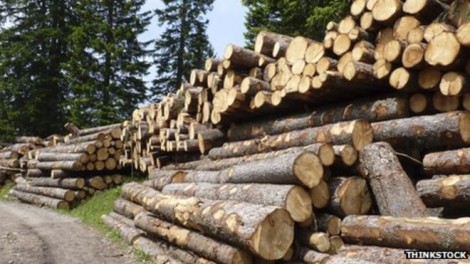 SCOTTISH WOODLANDS, Scotland's leading independent forest management company has announced pre-tax profits of more than £1.3 million. The business, 80 per cent employee-owned, recorded a turnover of £69.5 million for the financial year to September 30 and pre-tax profits of £1.3 million.
COLIN MANN, Managing Director reports that although both turnover and profit is very slightly down on last year "this was largely because of the strength of sterling and not because of less activity in our markets." The new figures are still considerably up on 2012/13 - £63.9 million turnover and £1.23 million pre-tax profits.
The company – based in Riccarton, Edinburgh has 85 staff shareholders.  It is one of the larger employee-controlled companies in Scotland, although operations also cover the main forest growing areas of northern England and Wales.
Scottish Woodlands Ltd has also announced important succession changes to the senior management team and Board. Mr Mann leaves his post as Managing Director, to become Deputy Chairman. He will be succeeded in April by Deputy Managing Director, RALLAND BROWNE, who has been with Scottish Woodlands for 29 years.