QMU HELPS DEVELOP SUPERCHARGED TEA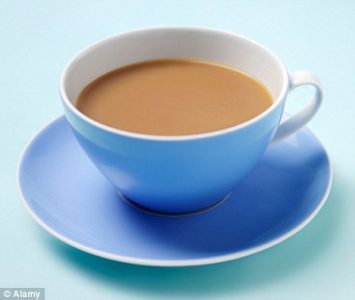 If you're passing by Queen Margaret University Musselburgh and see an explosion of hyper-activity, stay calm. The campus is probably on a tea break.
A new Scottish drinks producer has used expertise at QMU to develop a supercharged tea that packs a punch similar to coffee.
Hi Tea, which contains three times the level of caffeine found in a normal cup of tea, will give tea lovers the taste of their favourite drink with an extra buzz that's sure to keep their energy levels up throughout the day.
The entrepreneurs behind Hi Tea enlisted food experts from QMU to develop the new supercharged tea concept.
The company wanted to create a new beverage that would be acceptable to existing tea drinkers and to consumers who may not enjoy coffee but who were still looking for a high caffeine hit.
Says Laura Ewing from Hi Tea "The daily consumption of tea in the UK is around 165 million cups, compared with approximately 70 million cups of coffee. Although mainstream tea sales have slumped in recent years, the growth of premium and speciality teas has grown.
"We believed there was a gap in the market for a tasty tea black tea which could offer similar qualities to coffee, but we needed to partner with food specialists at QMU to help us carry out consumer research. In addition, we required specialist support to review our ingredients, develop a recipe for tea bags and assess caffeine levels."
QMU was able to provide Hi Tea with support to develop a first to UK market blend of high caffeine black tea which is unique to Hi Tea and highly acceptable to the tea drinking target market.
The company has now launched Hi Tea, available in two sizes of stylish tubs containing 30 or 80 organic everyday tea bags fortified with natural caffeine. The product is 100% natural and has zero calories and sugars.
The tea can be bought online at: http://www.hiteaonline.co.uk/products-shop
So – no need to feel guilty over that tea break after all. Just tell the boss you're stoking up on high octane caffeine to work all the harder.
And after all that, time for a sit down and a cup of calming … Darjeeling?