BUSINESS RATE RISE PROTESTS MOUNT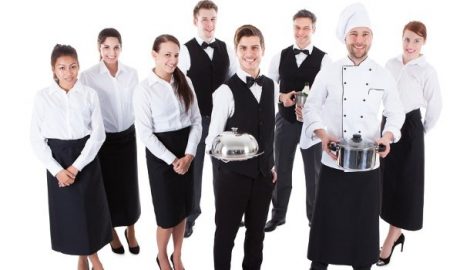 Protests are rising over the looming rises faced by hotels and tourist businesses in the north east from April 1.
The proposed rises could see steep increases in business rate bill for hundreds of firms in the sector.
Increases typically range between 30 per cent and 50 per cent, with some reaching as high as 190 per cent.
Protests over the higher levies following revaluations by rates assessors, are particularly marked in the north east of Scotland where the sharp downturn in the oil sector has brought a slump in business and bookings.
Says Stephen Leckie, chief executive of Crieff Hydro and a prominent spokesman for the visitor and hospitality sector: " Tourism Scotland are extremely concerned about the hike in business rates – this on top of the quantum of living wage increase, energy bills, food and drink costs and the apprenticeship levy. It's going to jeopardise many businesses in this sector."
Aberdeen business leaders held talks with Finance Secretary Derek Mackay last week to express the dangers of firms going bankrupt.
Hotels, pubs and other operators in the Licensed & Leisure trade are also being hard hit with some seeing increases of more than 100 per cent. Again this will see many going out of business, especially as there is no transitional relief.
Marc Crothall, chief executive of the Scottish Tourism Alliance, has written to First Minister Nichola Sturgeon calling on her to intervene.
"Many of our members and others in the industry", he wrote, "have and continue to express deep concern to us about the significant increase in business rates being notified to them by the assessors post recent revaluations due from April this year.
"We have been told by some if the rate hikes notified were to remain even for the short term pending appeal it could result in their being forced into business closure ; many have said that the rate increases they are facing will definitely restrict future recruitment and may require them having to let staff go.
"Others have said to me it will most certainly prevent their affordability to make much needed investment into their asset to help them remain sustainable and to grow and trade profitably."
The British Hospitality Association has also expressed their concerns in meetings with both Mr Mackay and Fiona Hyslop, "Cabinet Secretary for Culture, Tourism and External Affairs".
Some businesses have not been hard-hit this time around.  In Glasgow and Edinburgh there has been a lowering of rateable values (RVs) for prime offices by around 30 per cent. And industrial premises in Edinburgh have seen a slight drop in value by around 10 per cent on average.
Small businesses are also set to benefit as the threshold to obtain 100 per cent rates relief under the small business bonus scheme has also been increased to those with a rateable value up to £15,000. This move exempts 100,000 properties in Scotland from paying rates, but larger businesses bear the brunt of this new proposal.
Details are available from estate agents Ryden and it is holding briefings for business and property owners: on Tuesday 21 February at the Grand Central Hotel, Glasgow; on Tuesday 28 February at the RICS Building, Edinburgh and on Thursday 2 March at the RNUC, Aberdeen. The events run from 8.30am to 9.30am. Foe details and to register email [email protected].