New tea range from Edinburgh's eteaket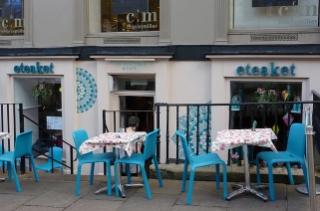 Edinburgh based independent business eteaket have just launched a new range of tea bags based on their best-selling teas…
The range includes their award winning Royal Earl Grey and Big Red Rooibos and more adventurous Blooming Marvellous and Cranberry Apple Riot.
The range will appeal to lovers of loose leaf tea but who do not always have time to brew a loose leaf pot of tea. The tea bags are the convenient and easy way to get the whole loose leaf tea taste.
This new range of tea bags follows a successful 2012, where eateket received a number of Great Taste Awards and their famous leaf teas won Best Tea in the UK at the Beverage Standards Awards.
It's not just the tea that you will fall in love with, their fabulous eco-friendly tea bags are a little bit special too - bio-degradeable, unbleached, transparent and roomy enough for your tea to infuse to perfection. They don't just taste amazing they also look fantastic.
Finally, in collaboration with Edinburgh University, eteaket have been working with Edinburgh based illustrator Melissa Wood to create a range of beautifully designed boxes for retail launching exclusively online and in eteaket's Edinburgh store.