NEW SURVEY SHEDS FRESH LIGHT ON SCOTS DRINKING HABITS
Hot on the heels of First Minister Alex Salmond's description of Scotland as "a nation of drunks" a new government poll reveals a striking insight into Scottish drinking outcomes.
We picture the results which Scot-Buzz here reports  in full…
Our thanks to Alan Steel for submitting this important contribution to debate.
SCOTS SMEs 'MORE CONFIDENT THAN UK'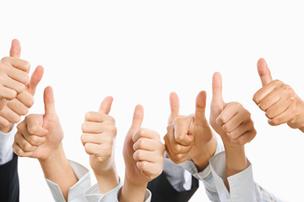 Scottish small business confidence is now higher than the UK average, the latest Federation of Small Businesses' (FSB) quarterly report shows. 
The FSB's Voice of Small Business Index, published yesterday shows that while small business confidence is growing across the UK, an average firm in Scotland is currently more bullish than its counterpart in England and Wales. 
The analysis also shows that, as spare capacity in small business falls, recruitment intentions are at their highest level since the research began in the first quarter of 2010. 
The Scottish Small Business Index, the FSB's measure of small business confidence, rose substantially to plus 44 points in the second quarter of 2014, up 8 points from quarter one. This represents a substantial improvement from this time last year, when the index stood at just plus 9 points.  Half of the small businesses surveyed expect business prospects to improve over the next three months, compared to just 12 per cent who expect them to deteriorate. Across the whole of the UK, the Small Business Index rose from plus 35.7 points to plus 39.7 points over the first quarter 2014, while the share of UK businesses expecting conditions to improve held steady at 47 per cent. 
The proportion of Scottish firms reporting that they are running below capacity fell from 52 per cent at the start of the year to 46 per cent this quarter. Looking ahead, only 33 per cent of firms expect to be running below capacity during the next three months. Revenue and profits are looking healthier, too, with 37 per cent of respondents expecting revenues to increase over the next quarter. A balance of 16 per cent reported increased profits during the last quarter and 26 per cent of firms anticipate higher profits in the coming year. Further, 19 per cent of businesses plan to increase capital investment over the next year, compared to 8 per cent at this point in 2013. 
Says Andy Willox, the FSB's Scottish policy convenor, "While it is nice to see Scottish small business confidence climb above the UK average, more significant is the continued rise in small business confidence across the UK. Further, reduced levels of spare capacity means that more businesses are looking to recruit.  
"This is good news for unemployed Scots and for the recovery – as is the fact that one in five businesses plan to increase capital investment this year.  More businesses placing orders with suppliers means more full order books, more materials to be sourced and more staff to be hired.  That is the key to rebuilding our economy.  
"No matter how confident we are, though, none of this investment will happen without finance.  Although the position has improved since this time last year, it has hardly moved in the last three months. We'll need to keep a close eye on this trend and ensure things don't start to slip back.  Having worked so hard to build a recovery, we can't have it stifled by a lending market which lacks our members' ambition."
RETAIL LEVY 'PUSHING BUSINESS OUT OF SCOTLAND'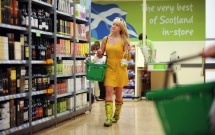 Scotland's £95 million large retail levy "looks designed to push retail investment elsewhere", the Scottish Retail Consortium claims in a pre-budget submission to Holyrood. 
It argues that the non-domestic rates system "is no longer fit for purpose. It is a disincentive to invest in commercial premises, the tax seems to only ever rise, and retailers pay disproportionally more than other sectors." 
A comprehensive longer term overhaul of the business rates system is required, which would increase retailers' confidence about investing in property, create more jobs and help revive high streets. 
The large retail levy or 'Tesco tax' was brought in to assuage small firm concerns that the retail super-stores were sapping business from the high street and  putting traditional and family businesses in jeopardy. Others saw it as a pure and simple tax grab by the Holyrood administration. 
And there other improvements, the SRC argues, that can be made to support the retail industry. "The small firms' relief is a welcome acknowledgement of the need to keep down costs, and avoiding the repatriation of control over the poundage rate to local authorities is sensible." 
However, it argues, the £95 million large retail levy was a significant departure from poundage rate parity. 
"It has meant that for three years 240 retail outlets are paying 28% more than equivalent stores in Wales or England. The levy has been a conspicuous blot on the Scottish Government's claims to have the most competitive rates regime in the UK. 
"Indeed, the policy appears designed to push retail investment elsewhere in the UK, rather than attract it to Scotland, the very antithesis of the argument that the First Minister has been making recently in seeking to "rebalance the economic centre of gravity across these islands". We welcome the pledge not to continue with the levy.
The SRC recommends that Scotland's rate poundage rises no faster than that in England, it comes good on its promise not to renew the £95 million levy and rejuvenate the Business Rates Incentivisation Scheme to ensure that revenues accruing to local government from it are transparently re-invested in aiding town centre regeneration. 
Transport is vital to the success of the retail industry. With 23,000 outlets  in Scotland, located in every town and village, retailers rely on access to good quality and reliable transport for the daily operation of their businesses – for ease of access for customers, to deliver goods, and to enable employees to reach the workplace. 
"We fully support the Scottish Government's plans to dual the A9 between Perth and Inverness, and the A96 between Inverness and Aberdeen, but would urge a more ambitious timescale for delivery rather than the two decades currently envisaged. Improved connectivity to the North and North East will help unlock the economic potential of these two regions, help get goods swiftly to retail outlets as well as, as is increasingly the case, direct to customers.