Scot-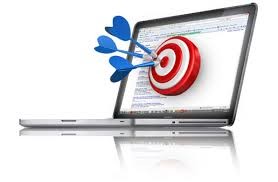 Buzz provides a unique promotional and advertising platform for business, government and civic organisations.
The website is refreshed each week and is sent out with covering email to hundreds of businesses and SMEs, to government ministers, MSPs, Business Gateway organisations, local authorities, third sector contacts, policy think tanks and other media.
The site is free, not-for-profit and independent of party politics. It brings together news and analysis on key business and economic data - retail sales, business confidence surveys, Scottish GDP and public finance data – with lively commentary on current affairs and practical help and support for SMEs
Scot-Buzz has one unswerving commitment: to champion Scotland's SME sector and to pursue campaigns that put business first.
For companies and organisations we offer to carry submitted sponsored articles that would carry details of the author and designation, the firm's logo, branding iconography, email contact address and website address for readers wishing to obtain further information.
The charge is £150 per article. For a commitment to a series of articles over a 12 month period we would offer a discount to £125 per article.
Other advertising would be available at £120 per item while items featured in the Business Notice Board would be charged at £50.
For firms or organisations wishing to sponsor the Business Notice Board feature itself, with brand name and logo featured prominently each week, the charge would be £100 per week, with discounts available for annual and half yearly commitment.
For further details, please contact co-editors Bill Jamieson or John McGurk via [email protected].