1874 AND ALL THAT: Honey McBee's Buzz Round the Media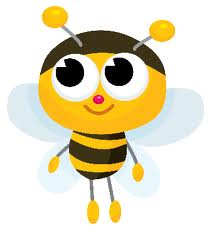 BE CAREFUL WHAT YOU WISH FOR…
The sound of panic is heard in the land as the commentariat contemplates an SNP presence in the holy of holies. The normally calm Allan Massie foresaw "the Thames foaming with much blood" – though it was in the Mail on Sunday, so a bit of hyperbole is de rigueur.
Before Massie, it was Max Hastings, forecasting a 'nightmare scenario', also in the Mail, then  former PM John Major issuing a clarion wake-up call to Ed Miliband in Friday's Telegraph. Miliband must, said Major, rule out any idea of a coalition with the SNP. It's an I-told-you-so piece, blaming Labour for devolution in the first place.
Ian Bell in Saturday's Herald likened Major to a constitutional Ancient Mariner - "Come April, Sir John Major will have been saving the Union for 23 years. It's a proud record. If a contest is ever held between the former Tory leader and Gordon Brown over the sheer number of their "rare" interventions in constitutional affairs, it will be hard to pick a winner… what was it those No campaigners said? "Please don't go"?
"This is what follows: for now, we stay. Our Westminster choices are becoming abundantly clear. Are they deemed illegitimate choices by Sir John and the ever-excitable band of Unionists stumbling towards the mirage of tactical voting? So it would appear. The Major thesis holds that the democratic choices of Scots are not fit for polite Westminster company. "
John Harris in this morning's Guardian agrees with Bell. This is all too counter-productive says Harris – "now may not be the best time to be fanning tensions between England and Scotland, nor telling Scottish people that no matter how many of them vote for the SNP, the nationalists should never have a sniff of influence and power at Westminster. Yet that is exactly what David Cameron is doing, with apparently no concern for the consequences".
Harry Phibbs in Saturday's ConservativeHome joined in. Could the next British government be sustained by anti-British parties? Well, clearly not by Sinn Fein [don't talk to other parties] or Plaid [too small to countenance] or the Greens [ditto], but 'the enemy', the 'unpatriotic' SNP? That's quite another matter.
And to round it off, Lord [Kenneth] Baker in Friday's Independent floated the idea of a coalition between Conservative and Labour – reminiscent of wartime, which is obviously what the noble lord thinks is coming…
Gillian Bowditch and Jason Allardyce in the Sunday Times [£] looked at the remarkable effect the Ashcroft polls are having and the possibility of independence coming ever nearer, with the news that Adam Tomkins – "one of the Conservatives' most senior constitutional adviser" – has 'signalled' that David Cameron might deliver full financial autonomy – always supposing  he's in a position to do so after May of course
YouGov's Peter Kellner drew a direct comparison between the possible long-term outcome of the coming election with Ireland in 1874 and after. It doesn't make for pretty reading. As Kellner concludes, "Whether these parallels fill you with joy or dread depends on your point of view; and perhaps Westminster will respond with greater sensitivity than it did 140 years ago. But then, perhaps it won't…"
On the other hand, Ian Dunt in Friday's politics.co.uk thought an SNP landslide might re-inforce he Union – "A deal between Labour and the SNP would not threaten the union: it strengthens it. If the argument over independence was about anything, it was that we were better together… it does not mean that the English rule the Scots like some sort of vassal class. It means that Britain works out its problems together. If Scots are voting for the SNP in such numbers as to give them kingmaker status, then they are entitled to it by virtue of being elected in those numbers by our fellow Brits".
Neither would you expect Bella Caledonia to react favourably, so Mike Small's contribution on Friday won't disappoint.
WON'T YOU JOIN THE DANCE…
The great-debate debate rumbles on.  Why is the PM being so coy?  Who's to blame – Cameron or the broadcasters?  Has to be the BBC, say the Tories – and its "institutional arrogance".
Ed Miliband wants the pre-election debates enshrined in law. Here's what Eamonn Butler of the Adam Smith Institute thinks of that one…
Matthew D'Ancona in yesterday's Guardian looked back at the effect the 2010 debates had on the PM and his team – scarred and drained of oxygen is how the campaign emerged from them says D'Ancona. But not to take part would be to miss out on the impact the debates have, the cultural shift that has turned UK elections into a quasi-presidential race.
To understand this social media effect on politics, Paul Mason, also in yesterday's Guardian, looked at the Pirate Party.  The tweets of the average MP, says Mason are parochial and anodyne compared with the issues being discussed online. Those who do step outside the box and take part are usually the party mavericks. Next time [if ever] your MP pitches up on your doorstep, ask him what he thinks about some of the issues Mason finds the UK electorate is really worried about  - "the size and unaccountable power of the state; criminality and tax evasion among corporations; and the venality and powerlessness of official politics".
Julia Hartley-Brewer in Thursday's politics.co.uk came up with all sorts of reasons why Cameron should, or should not, take part. What is unforgiveable, she wrote, is the prevarication – he "told everyone he wanted to do the debates, negotiated for months, changed his mind, put every possible obstacle in the way, tried to dictate who took part and when, and then refused to do them unless everyone did it his way. Ever the statesman, eh?" And all in the public gaze…
Janet Daley in the Sunday Telegraph maintained Cameron's reluctance stems from a lack of any Big Idea to put before the electorate – what he and his team want, she argues is "the day-to-day flexibility of instant minute adjustments to a fuzzier, more amorphous message that can respond to the latest polling feedback. If that is the way you think, then live debates present an impossible dilemma. Either you remain "flexible" and look shifty, or you commit yourself to some explicit statement and lose your future manoeuvrability"
THE BOY DONE GOOD…
Ed came amongst us over the weekend and Alan Cochrane in yesterday's Telegraph admitted to being impressed with his leader's speech.  Scottish Labour's Edinburgh Conference was packed with the remaining party faithful and, says Cochrane, Miliband delivered what they wanted to hear, as did Jim Murphy. But the spectre of a coalition hangs over them – not, according to the party faithful Cochrane spoke to – what's wanted on voyage.
Kevin McKenna in the Observer thinks Labour is reaping what it sowed – " Labour in Scotland doesn't understand that it is being punished for campaigning with the Tories every inch of the way to defeat independence … if the party is to be spared in Scotland then it needs to come out fighting and remind supporters that every yard of social progress that has been achieved in this country was won by a radical Labour party that once challenged the hegemony of privilege and unearned wealth in the UK" Iain Macwhirter in the Sunday Herald thought Miliband's speech one of the best he had heard him deliver, but still wrote of the 'quiet desperation' in the Labour camp. Paul Hutcheon in the same edition says party insiders are concerned at the amount of time and money spent shoring up support for Margaret Curran in Glasgow East, despite an 11,000+ majority.
This is Sam Coates in yesterday's Times [£] on the latest Mili-Salmond poster from Saatchis, coming to a billboard near you this week. It's designed, says Coates, to put the cat amongst Labour's disunited-over-a-coalition pigeons [and as a late offering courtesy of Guido Fawkes, here's the first spoof – from UKIP].
FOLLOW THE MONEY [2]
You read it here – and in the Scotsman – first. Last month we brought you former Tory MSP Brian Monteith's theory that when it comes to forecasting the bookies are a better bet than opinion polls.
Yesterday the Daily telegraph returned to the theme in its main comment piece. Leighton Vaughan Williams treated us to a fascinating potted history of political betting which has, more often than not, proved right on the money. And if you really want to divest yourself of some hard earned cash, here's where to do it…
THE REIDS RULE, OK.
"People I'm Glad Exist." Here's the first paean of praise in a promised series from the Shoogly Peg blog. It's for Scotland's favourite singing duo, who could, says SP, "write a touching and perceptive song about literally anything. I would happily listen to them sing about emptying their bins, cutting their toenails or cleaning out their ears".  A wee ray of Sunshine…
THREE CHEERS FOR THE LIBERALS…
Well, somebody has to stand up for them and they must be right occasionally. Iain Macwhirter in Thursday's Herald applauded Willie Rennie's stance in Wednesday's Holyrood debate. Ostensibly to allow HMRC to sort out who is a Scottish tax payer and who is not, the sharing of individuals' NHS numbers [tho' not involving the creation of any new database, says John Swinney] raises alarm bells in civil liberty circles.
"The SNP's conversion to the construction of what is effectively a Scottish ID database", writes Macwhirter "is typical of what happens to well-meaning political parties when they find themselves in government. Ministers start spending much of their time with civil servants, quango-crats and people in authority who all seem to think they just can't get their jobs done without poking their noses further into our private affairs".
BONFIRE. WHAT BONFIRE?
In the March edition of Scottish Review you can get two bites of the quango cherry for one click of the mouse. Editor Kenneth Roy dissects the 'dire' gender imbalance in Scottish public life in the context of the first minister's commitment to 50/50 representation in 5 years.
There's a 'damning' league table of female participation, and Roy fears Sturgeon will only achieve her target by doubling up appointments; it's clear some of our quangos have members who are very busy indeed.
As a sidebar, Roy takes on the remuneration of the Scottish Police Authority's 'gravy train' and the results of the SPA's own survey on the carrying of fire arms. It revealed, "as well as a great deal of ignorance, a degree of apathy that challenged the fashionable theories about Scotland's supposedly savvy electorate".  Frightening reading.
MUST TRY HARDER…
Here's an essay of the week piece from Brendan O'Neill, editor of Spiked on the lack of academic rigour and counter-argument when it comes to discussing radicalism in universities.  In the light of Jihadi John's unmasking as an apparently harmless student, O'Neill looks at "the failure of academic institutions themselves to confront radical Islamist students and tell them they're talking crap, and more fundamentally their failure to defend rational knowledge and the Enlightenment itself".
STRANGER THAN FICTION…
You know fiction is turning into real life – all too often these days maybe – when academics get on the case. Yesterday's edition of The Conversation had no less than three contributions about life on the telly.
You may have thought House of Cards was but a runner up to The West Wing, we couldn't possibly comment. Series 3 hit our screens this week; Cristian Nitoiu of the LSE saw it as an indication that the west is taking Vladimir Putin seriously - one up for his latest ego-trip. To say more would be a spoiler.
And then we have Poldark re-vamped on Sunday nights –a mere bodice-ripper on Cornish cliff-tops [sans, we note, caravans or wind turbines]?  No, no, no. It was, according to Stephen Fielding of Nottingham University, always intended by author Winston Graham to be a commentary on class structure when first published in 1945, and it's message could resonate still in the coming election.
You'll see next week's episode in a whole new light…
Lastly, and much more seriously, here's Suzanne Franks of City University on India's Daughter, Leslee Udwin's shocking documentary on the 2012 Indian rape case that we might wish was fiction, but was sadly all too real. The Indian government's attempts to have it banned, says Franks, only guaranteed it more coverage, and it isn't the first time India has clashed with broadcasters over the country's portrayal.
AND FINALLY…
Pop goes the weasel: If you missed it, here's the picture of the week courtesy of i100, and the way it came about. Better still is the Matt cartoon in the following day's Telegraph…