BILL JAMIESON: THE SCOTBUZZ TWELVE STEP GUIDE TO PROJECT FEAR 2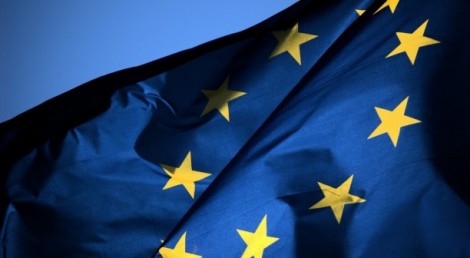 BILL JAMIESON
Finally – not a word commonly found in any sentence about the EU – a deal on David Cameron's UK membership renegotiations is set to be signed this week.
A Cabinet meeting is scheduled soon after he returns on Friday evening. And – all being well (three other words rarely seen alongside the initials 'EU') Cameron hopes to announce that the referendum will be held on June 23.
A straight run to the poll, with high class argument and quality debate? Stand by for a scary ride.
ScotBuzz sets out a 12-step guide to the stories likely to dominate the headlines over the next 19 weeks. The order may change and the form at slight variance to this list – but many will be recognisable.
CBI WARNS OF TRADE COLLAPSE
In a dramatic intervention the UK's leading business lobby announces that Britain will suffer an export collapse on a vote to leave. Tens of thousands of jobs will be lost and the pound will slump.
TOURISM SLUMP
In a surprise announcement just before the Bank Holiday weekend, Tourism Minister Fergus Ewing warns that visitor numbers will fall dramatically as holiday flights to Scotland are cancelled on a 'Leave' vote.
WHISKY CRISIS
In a well-trailed announcement, the Scotch Whisky Association expresses fears that sales to the EU "will fall off a cliff" as Brussels warns of regulatory barriers to entry from non-EU countries and a clampdown on large measures.
BIRDS DISAPPEAR
The RSPB announces that immediately on a vote to leave the EU, migratory birds will give the UK a miss, flying instead to safer habitats in Greece and Germany.
M&S WARNS ON KNICKERS
In a breath taking development, store giant Marks & Spencer urges customers to "Vote Remain". The group's head of lingerie sales, Emelia Staines, told Channel Four News that while many M&S lines now come from the Far East, it fears disruption of vital supplies of knicker elastic from Poland.
RELIGIOUS LEADERS UNITE
In a historic twist, leaders of the Church of Scotland, Episcopalian church, the Scottish Jewish Council and Scottish Muslim Council unite to urge followers to vote for Europe. "The future", says the Moderator of the General Assembly, "is facing East".
AUSTERITY FEARS
Further savage austerity cuts will hit Scotland, Scottish Labour leader Kezia Dugdale warns in a press release from a mass campaign rally in Cambuslang. "While I appreciate some in Scottish Labour will be voting 'No', we welcome frank and honest debate but want no part of the hated Tory austerity agenda and Draconian Osborne spending cuts slashing vital public services".
ALEX SALMOND SAYS 'BE FEARFUL'
In an unprecedented intervention, former First Minister Alex Salmond suspended his "Vote Remain" campaign bus tour of 15 English cities to warn that Britain would be "too small, too weak, and too poor" to go it alone.
HARVIE WARNS OF POWER CUTS
Scottish Green MSP Patrick Harvie warned last night that Scotland would be "plunged into darkness" as a Vote Leave outcome would devastate the Scottish government's push for renewable subsidies. "Wind energy" would cease, he told the Herald last night.
BBC SCOTLAND 'TO BE STARVED'
In an outspoken development, the head of BBC Scotland warned that a 'Vote Leave' would mean the end of huge costume dramas such as War & Peace and Scandi-noir murder dramas. The UK might not be able to participate in The Eurovision Song Contest and screening of UEFA cup matches would be thrown into doubt.
HOLYROOD OVATION FOR JUNCKER
Jean Claude Juncker, President of the European Commission, was given a standing ovation in the Holyrood parliament last night as he urged Scots to back plans for "ever closer union". First Minister Nicola Sturgeon led the applause as Jim Sillars was escorted from the public gallery.
FARMERS 'FACE RUIN'
Scots farmers face ruin if the UK votes 'no' to Europe, Scotland's fisheries minister Richard Lochhead has warned. "Farmers should learn from the fantastic generosity that our fishing industry has enjoyed under the EU", he declared.
"Project Fear"? Whoever heard of such a thing?