SERENDIPITY WEEK: HONEY McBEE BUZZES ROUND THE MEDIA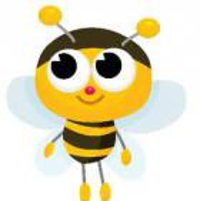 It's Tuesday 19th April and winter snow is still with us. Brrrr:  A very random selection this week, in which President Obama comes calling, and in no particular order…
Three weeks and counting: The Garden Lobby took to the streets for its latest posting – the view of the voters from party foot-soldiers. And of course, they are finding that the EU referendum is exercising people more than Holyrood. It was always going to be a problem once Cameron alighted on June 23rd.
Meanwhile Scotland on Sunday's Dani Garavelli has been out and about in Pollock, where Johann Lamont battles for her constituency seat against the SNP's Humza Yousaf. What do the voters think? Not a lot, apparently…
Back to tactical voting: Remember 2014? Now Peter Swindon in the Sunday Herald reports  that an Electoral Reform Society paper by  Prof. John Curtice  is advising those who favour independence to ignore the Both votes SNP campaign and support one of the smaller pro-indy parties in the regional lists.
James Kelly's SCOT goes POP posting takes the Sunday Herald's version of Curtice's paper apart. Paragraph by paragraph.  Not what he meant at all apparently.  You pays your money – or better still, read the original…
Blue on Blue: We know Scottish Tories are elated at the thought that they might – and it's a big might – overtake Labour on May 5th, but has Murdo Fraser lost the plot with this Twittergaffe?  His favourite colour may be blue, but …
This land is their land:  in the wake of Panama, Tom Peterkin in Friday's Scotsman reported the First Minister's pledge that as soon as the champagne corks have finished popping, an incoming SNP government will  'consult' on setting up a register of landowners and controlling interests. Transparency is the buzzword.
In last Monday's Scotsman, Lesley Riddoch returned to her favourite theme of community ownership.  We would normally glaze over at that, but Riddoch's tale of Wanlockhead and its battle with Buccleuch Estates companies, revealed as registered in Panama, makes very interesting reading.
Thinking inside the box: Scott McNab in yesterday's Scotsman reported the SNP's intention to reduce inequality by giving every newborn baby in Scotland a Finnish-style box of basic clothes, toys, nappies etc. On the face of it, it's a good idea if it does, as claimed, reduce cot deaths and provide a start in life. But every newborn? How does it help inequality if it goes to the duke as well as the dustman?
Plus ca change: Philippa Byrne of Oxford University explained in The Conversation that protecting parliamentary sovereignty didn't arrive with Brexit. To understand, we have to go back 400 years to 1616 and attempts by James IV (and Ist) and his son Charles I to make law without consulting parliament. And look how that ended…
Brussels, of course, has a problem with democracy.  The Dutch have had the temerity to reject EU policy on Ukraine, so let's put an end to referenda. They're embarrassing apparently.  "The people have spoken, the b*****ds".
And on that last note: here's a real democratic dilemma for somebody. You may remember some time ago we brought you the National Environmental Research Council's public poll to name the new polar ship. Well the votes are in, and Hannah Ellis-Petersen in yesterday's Guardian reported that the dreaded Boaty McBoatface [which started as a joke] is so far in the lead that it will be difficult to ignore. Ho, hum. Watch this space.
Against the grain: Tim Worstall in the Adam Smith Institute blog maintains that the Edinburgh schools debacle proves that PFI is a Rather Good Idea.  "Proper enforcement of that contract", says Worstall, "is going to lead to people being very much more careful in future: exactly what we would like to happen".  Meanwhile though, back at the chalkface…
It's grim up north: Tony Garnett in the Observer took the BBC to task for fleecing those of us who live outside the M25 beltway of the licence fee, then ignoring us. Sound familiar? "Provincials have noted this for years", says Garnett, "but now there are signs that the shrugged "what did you expect?" patience is wearing thin. Just as it clearly has in Scotland. The Scots, whether formally separate or not, are going to insist on a new settlement."
And on that subject, Maurice Smith in Saturday's Herald looked at a paper given at last week's Royal Society of Edinburgh conference by former BBC Scotland controller John McCormick on the BBC's handling of Scottish news and current affairs.  Like Garnett, McCormick accuses the corporation of not keeping up with devolution. Poor old Auntie.
An everyday story: But you can forget the country folk.  If you've been living under a stone somewhere and not following the Archers Rob v. Helen saga, this'll be foreign territory. For the rest of us, Nick Booth in Conservative Woman thinks the current domestic violence 'issue' could be just the beginning. Here's what Booth imagines might follow…
For your titillation: feminist story of the week, pure gossip and only in the Sun – the war hero and the 'totty'.  More 'totty' from Rachel Cunliffe over at CAPX in this bio of Melania Trump, who may yet become First Lady. More Kardashian than Clinton, says Cunliffe.  And the world keeps turning…
Spoilsport: it's not often we see SPFL and Court of Lord Lyon in the same sentence, so Craig Fowler in Friday's Scotsman got our full attention with this wee gem about a 1592 Scottish Parliament Act and Airdrie FC's badge.  And not just Aidrie; according to Fowler, the spat could affect half of the premier league clubs. Read on in amazement…
Finally – a Prime minister who knows his stuff:   Watch Canada's Justin Trudeau on quantum computing.  Eat your heart out, Dave and Jezza.