PRIVATE GRIEF: Honey McBee's Buzz round the Media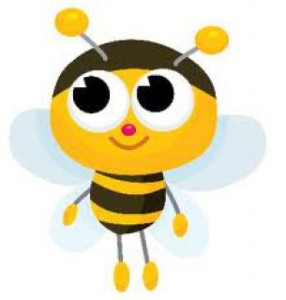 Tuesday 18 May: We hate to intrude and all that, but this is proving fascinating. Putting the internal boot in has been elevated to a fine art as the wounded slug it out…
UP NORTH…
After a week of dither and swither, Jim bowed to reality and arranged to make a relatively dignified exit after the party meets again next month. Meanwhile he'll try to push through OMOV to defeat attempts by Unite's Len McCluskey to tighten his grip on the party, both north and south – "We cannot have our leaders selected, or deselected, by the grudges and grievances of one prominent man. The leader of the Scottish Labour Party doesn't serve by the grace of Len McCluskey."
Here's IAN BELL in Saturday's Herald on the run up to Murphy's announcement [obviously written before the event, but rewarding nonetheless].  Bell thinks Scottish Labour's only salvation lies in a UDI from the UK party – "By the autumn, Labour will have picked a UK leader with no interest in Scotland beyond traditional vote-harvesting. The Scottish branch will meanwhile have decided whether to add another failed leader to the pile. The evidence says Scottish Labour will be no closer to grasping why it was rejected utterly last week."
If you're a glutton for punishment, PAUL HUTCHEON in the Sunday Herald had the lowdown on Saturday's  fateful SEC meeting  – Murphy apparently  didn't tell the meeting that he was planning to resign at the ensuing press conference –  and here's the verdict on Murphy of TOM PETERKIN in Scotland on Sunday – not so much a lame duck as a "limping water fowl. "
THE LITTLE PEOPLE…
This week's ScotBuzz cheque book and pen is shared between BRENDAN O'NEILL in Spiked, writing about the derision in which influential Labour supporters in the press and left-leaning luvvies  held the electorate as it became clear they were losing the election, and DOMINIC LAWSON in the Sunday Times [£] who took as his text the Morecambe and Wise theme tune – "The wailing of so many British Left-wing writers about the wrong just perpetrated by our electorate lacks the faintest trace of insight, let alone humour. They should take the train to Morecambe.  Bring me sunshine". And for good measure Lawson takes a delicious swipe at the Guardian en route …
…AND DOWN SOUTH…
Here's DAN HODGES in the Spectator on the last days in the Milibunker  – not a pretty sight by all accounts – delusions on a grand scale, fear and loathing and Ed sailing through it all on a cloud of Zen -recommended reading only if you've a high pain threshold.  And it's a similar tale told by Labour's manifesto writer Jon Cruddas to TOBY HELM in the Observer.
Former spin-meister DAMIAN MCBRIDE in The Sunday Times [£] says there will be no honeymoon for the next leader. Twenty four months to hack it or you're out is McBride's message; who's then waiting in the wings? Well, there's still Umanna of course, then Dan Jarvis, then- from across the water – one D. Miliband, Esq.
IAIN MARTIN in Friday's CAPX comes out for Liz Kendall now that Chuka Umanna has seen the light.  You can't blame Chuka, Martin argues, when he faces "five years of leading an opposition party that has gone backwards… five Labour party conferences…five years of shadow cabinet meetings and endless policy reviews". And so on, only to face an election needing an 8% swing and Boris Johnson as Tory leader.
Hardly your typical son of the soil is Chuka; ROBERT MENDICK in the Sunday Telegraph discovered a middle-class, public school-educated former corporate lawyer. This is not the whole story however…
You might think a period of silence from the pollsters would be welcome, but here's YouGov's PETER KELLNER, writing an open letter to the next leader. Should Labour move to the centre ground?  Yes and no, says Kellner, with the post-election surveys that prove there is indeed no simple answer.
MOHAMMED COMES TO THE MOUNTAIN.
Meanwhile, in what was almost a sideshow, the Prime Minister met the First Minister at Bute House.
There is no shortage of advice being dished out to Mr Cameron as to how to settle the restless northern natives – mostly of the give-them-enough-rope variety…Here's the frankly rabid LORD DIGBY JONES in the Sunday Express , followed by ALLAN MASSIE in the Mail on Sunday, apparently hoping for a new Darien, and the normally sane GILLIAN BOWDITCH in the Sunday Times [£] urging the Prime minister to call the SNP's bluff and remove the potent threat of a second referendum by holding one.
AND TO FOLLOW?
PAUL CAIRNEY in Wednesday's Conversation says FFA just isn't on the cards. Why not? He reasons that the same intractable arguments that arose during indyref will surface again. But constitutional lawyer Andrew Tickell aka LALLANDS PEAT WORRIER sees the 56 as a time for thinking caps – a breathing space with useful resources – in which these problems can be mulled over and solved before having another go at independence. Instead of FFA, is the whole UK heading for federalism?
In yesterday's Herald DAVID TORRANCE thought we might well be. Senior Conservatives have been looking at constitutional possibilities, he says – an opportunity for the PM to define his legacy?
QUESTION OF THE WEEK: Who in no. 10 thought this was a good idea?
LORDING IT?
JAMES KELLY of Scot Goes POP will be drummed out of the Brownies for thinking the unthinkable. Acknowledging the likely reaction, he suggested in last Thursday's blog that the SNP might want to take up the seats they would be entitled to in the House of Lords. Light the blue touch paper…
#TAKE US WITH YOU SCOTLAND [sign here] gained traction during the week. According to MARTIN WILLIAMS in the Sunday Herald, it was attracting 12 supporters every five minutes after the election result was known. It's an intriguing thought, but it ain't happening, said ALISTAIR CLARK of Newcastle University in Saturday's Conversation. "Scotland will have enough on its plate setting up the administration for the various new powers it is already getting as a consequence of the 2012 Scotland Act without having to add a population of many millions, some large conurbations and a further great swathe of rural territory."
BEST OF THE REST…
Kevin McKenna in the Observer on the fight to keep St Joseph's Primary School in Milngavie open that, he says, may change the face of education in Scotland.  Parents are battling East Dunbartonshire's apparently groundless decision to close St Joseph's. It is, says McKenna, a chance for the First Minister to give substance to SNP rhetoric about listening to the people.
A ScotBuzz gong to TOM ROWLEY in the Sunday Telegraph for his account of the burial of the remains of First World War soldiers who have lain where they fell in the trenches ever since.Their recovery and the painstaking attempts to discover their identity is a testimony to boundless human ingenuity. It's a joy to read the way the ceremony brought strangers and families together. A fascinating tear-jerker with a happy ending…
Shaken, not stirred. ANDREW GRIFFIN in yesterday's Independent revealed the new generation of bladeless wind turbines probably coming to a stretch of iconic moorland near you. Instead of turning, they shake in the wind. A bit like a futuristic Callanish…
AND FINALLY…
New Zealand wants a new image; Away with the union flag and the southern cross; Kiwis everywhere have been asked to re-think their country's standard – and at the same time, what the country stands for. The down under government has created two websites http://www.standfor.co.nz  and http://www.flag.govt.nz. for submitting designs. ELLIE HUNT in Friday's Guardian previewed the first submissions – "as weird and wonderful as you'd expect." Watch this space…