7 DAYS BUT WHO'S COUNTING? Honey McBee's Buzz Round the Blogs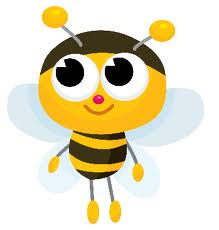 TUESDAY 28 APRIL: The appalling loss of 4,000 lives in Nepal and hundreds in the Mediterranean last week remind us how little our lives really are in the face of nature and other people's greed. We can't stop one, but we can surely do something to help families so desperate they consign their children to unseaworthy rust-buckets …
BACK ON PLANET ELECTION UK, IT'S SEVEN DAYS TO GO…
Or ten if you're following this debate on Radio 4's Today programme. Commentators have little new to say, so the only interesting stuff this week was sartorial. The First Minister's had a make-over and her wardrobe takes precedence over full fiscal responsibility. Quite right too.
Here's Barry Didcock in Saturday's Herald, followed by Gillian Bowditch and Jason Allardyce in the Sunday Times – 'From frump to fabulous' – and Sarah Barns in the Express comparing Sturgeon to the Duchess of Cambridge… and then there was this longer look at her career from biographer David Torrance in the Telegraph [That's enough – Ed]
We thought we'd leave the MSM to flounder this week and bring you our best of the interweb and blogosphere instead …
THE SCOTBUZZ CHEQUE BOOK AND PEN goes to FRASER NELSON in the Speccie Coffeehouse blog with Five Rules of Politics that Nicola Sturgeon has broken. It started when The First Minister ran into Fraser's Aunty Patsy on the campaign trail in Inverurie – "It got me thinking: what are the odds on a party leader bumping into random voters in England? The campaign is being fought differently up there. Sturgeon is creating panic and disorder through her failure to understand the basic rules of politics…"
RUNNER UP is Lallands Peat Worrier – aka constitutional lawyer ANDREW TICKELL – on tactical voting and the attempts to beat the SNP by re-running the No campaign for the election. His theme is a letter circulating in Labour MP Tom Harris's constituency…
Also in the Spectator's Coffeehouse blog, ALEX MASSIE looked at last week's Tory cannon fire blasted at the SNP. It won't work, says Massie – "The idea, peddled by Teresa May, that a Labour government propped-up by SNP votes would be the biggest constitutional crisis since the abdication is the kind of thing to tempt even solidly Unionist Scots to back the nationalists. If you make Scots choose between Scottishness and Unionism the latter will always lose".
Nonetheless, he concludes, Scotland is now two tribes and there isn't much anyone can do to bridge the gap…
But the SNP isn't socialism's Second Coming said TIM BLACK in last week's Spiked. Rather it's the decline of the older traditional parties – "the SNP is not riding a wave of left-leaning nationalism; it's just the only party that hasn't sunk. The Tories-nee-the-Unionists have long since abandoned the good ship Scotland. And now it looks as if Labour is on the brink of sinking without trace, too".
Here's a message from JAMES KELLY of Scot Goes POP! for all you SNP supporters outwith Scotland – a handy guide as to where you might consider putting your cross…
TIME FOR A BREAK. 
Catch up with the two phenomena of the week – Milifandom and the Cameronettes. If you missed it, the weekend online City AM obliged with the tweets and metaphorical knicker-throwing at the two leaders. Warning: some of the graphic content is far from being in the best possible taste…
THERE'S MORE…
EVEL raised its head above the parapet again this week with William Hague's proposals and David Cameron's attempt to appeal to voters south of the border by banning Scottish MPs from voting on an 'English' rate of income tax.
Constitutional expert PROFESSOR ALAN TRENCH looks at the latter in his latest Devolution Matters blog. Is this a step beyond previous commitments to limit voting rights, Trench wonders, or a rhetorical and insensitive re-hash? And could it work? Almost certainly not, he concludes, without a federal structure and all the upheaval that involves. And it's not in any party manifesto.
Here's MARK WALLACE in Thursday's ConservativeHome on the same theme, and TIM STANLEY in his Saturday Telegraph posting. With friends like these Tory bloggers, Cameron doesn't need enemies…
Thursday's GUIDO FAWKES blog selection included the rather civilised Evan Davies' Newsnight interview with Nigel Farage. The video clip is strap-lined 'Metropolitan elitist versus the bloke from down the pub'.  Judge for yourself…
Closely followed by BoJo v. Ed on the Andrew Marr show on Sunday morning. This is pure knockabout. If you learn anything from it, please share it with us…
When we're all electioned out, it's often the fringe articles that are most interesting. One such came from Professor DAVID FRANCIS TAYLOR of Warwick University in Saturday's Conversation, He gave us a potted history of the political cartoon and the literary allusions therein, starting with Sturgeon and Miliband as Romeo and Juliet and ending with Thatcher and Hillary Clinton as Lady Macbeth. Professor Taylor is none too comfortable with some of the demonising dressed up as satire…
In the same vein, Think Scotland [and Scotland on Sunday] columnist EUAN MCCOLM wondered if a civilised campaign could ever be run on social media. Twitter, probably not, he thinks, but Facebook has possibilities…
IAIN MARTIN- formerly of the Scotsman and Telegraph – on CAPX. On Wednesday he queried the lameness of the press in the face of the stage managed photo-ops by party managers in the election campaign. Why are they so supine, Martin thundered, when they should be demanding daily press conferences and forensically examining policies? [Heaven spare us – ED]
LAIRD RYAN in Our Kingdom reminded us that devolution is being proposed – and in some cases, demanded – across the UK. It isn't just about us. Laird queries whether genuine change is taking place. His text: powerhouse or poorhouse…
SOME OTHER STUFF…
If you ever harboured the idea that bankers were really intelligent people just prone to the occasional error, this will finally disabuse you of the notion. CITY AM on Thursday filed some Deutsche Bank 'banter' as the bank was fined squillions for fixing inter-bank lending rates. Watch out for the cool cats…
SOPHIE SANDOR in Friday's Adam Smith Institute blog queried Scotland's adoption of the Finnish model of education. Since 2001 when Finland topped the first OECD PISA tables, we have been 'myopically' following and trying to emulate the Finns.
But, says Sandor, a new study reveals that Finnish educational supremacy was actually built on an older pre-1970s reform system of 'traditionalist, rote-learning pedagogy', and that since 2001 it has actually been in decline. Maybe time to think again?  Sandor thinks so, but then, this is the pro-choice, libertarian ASI…
AND FINALLY…
And totally unrelated… GOOD LUCK, BOYS. Our two professional rugby teams have reached dizzy heights this season, unlike the national squad with most of the same players. Tis a mystery, we know.
Glasgow are sitting at the top of the Guinness Pro12  looking to win the playoff, but before then Edinburgh play Gloucester in the final of the European Challenge Cup on Friday night at Twickenham Stoop. Too late for tickets, but you can catch it on Sky. Fingers and toes crossed for silverware coming back to Murrayfield on Saturday. We may not have the Calcutta Cup, but this'll do nicely…