GOVERNMENT FOR DUMMIES: Honey McBee's MEDIA BUZZ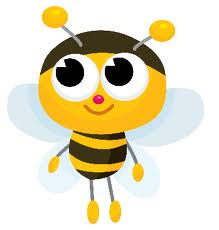 TUESDAY 5 MAY:  For the second time in twelve months it seems the eyes of the world are on us. From Buenos Aires to Al Jazeera Nicola Sturgeon is being profiled. In Scotland we already have this particular T-shirt, so roll on Friday for Chapter 2: How to form a government in two or more easy stages.
Meanwhile, we bring you our selection of the Brazilian rainforest sacrificed in the past week…
THE CORE…
This week's ScotBuzz cheque book and pen goes to KENNY FARQUHARSON in Saturday's Scotsman. Sturgeon says SNP MPs will vote on English matters because of Barnett consequentials. "Technically correct", says Farquharson. "And yet I've come to the conclusion that it's morally flawed. It simply does not stand up to scrutiny as the right thing to do". It's a thoughtful warning to the SNP. Hardened Nationalists will not agree, but at heart it's be kind to those you meet on the way up…
Runner up is DEBORAH ORR in Saturday's Guardian on the 'profound mistake' David Cameron is making with EVEL." If England wants England-only votes, then it's going to have to have an England-only electoral mandate. At the moment, only Scotland appears to understand this. Fiddling about within a UK system …just isn't the solution… If an SNP landslide in Scotland is monstrous, then Cameron is its most recent Frankenstein. How did it come to this? The simple answer is: slowly but surely."
"I watched the Question Time debate and thought: "My God, but they're frightful." They don't listen, they trot out the same guff and they ooze insincerity … they're entranced by the sound of their own voices. By the end I was simply grateful I didn't live next to any of them". Not Cameron, Miliband and Clegg – this is AA GILL in the Sunday Times £] rounding on the audience in defence of politicians. Read, and be chastened…
"Nothing came to define the independence referendum campaign more than the enfranchising of smart and articulate women." A nice piece in the Observer from KEVIN MCKENNA on the rightly- acclaimed performances of Ruth Davidson and Kezia Dugdale during the campaign, as well as La Sturgeon. They have, McKenna maintains, had a softening effect on Murphy and Rennie, making the campaign inside Scotland more civilised than England's.
CHRIS DEERIN on CAPX agrees. The two best politicians in the UK, says Deerin, are ordinary Scottish women; therein is their appeal – "They are undeniably of the people – they have the accents, the humour, the patter, the demotic. They are unspun, approachable, game for a laugh."
TIME FOR A BREAK. 
It's the Sky News General Affection song. Sit back and enjoy. Especially the last shot.  X-rated.
MORE CORE…
Next, there's a salutary warning from our favourite constitutional expert Prof ALAN TRENCH in his latest Devolution Matters posting.  His study of minority parties and their influence in national parliaments looks at Canada's Quebec and Spain's Catalonia, drawing lessons for both the SNP and the other parties at Westminster. Isolation and resentment are only two possible outcomes… Stay with this one, it'll repay.
As will this piece on the tightrope the SNP will have to walk at Westminster from PROF AILEEN MCHARG of Strathclyde Uni.
We think of the US as the home of pork barrel politics, but PROF CHARLIE JEFFREY of Edinburgh University says it has arrived in the UK as minority parties jostle for position and influence. This piece for the Centre on Constitutional Change has great graphics predicting who is likely to get what, and with whom.  As does this from TIM BALE and others in Wednesday's Conversation; there's an App for everything  – even coalition forming.
Wot won it? Listen to the Scottish Sun's political editor Andy Nicholl explain to Jim Naughtie on Today why his paper demonises Sturgeon in England and backs her in Scotland.  Go with the Floe…
We want whatever he's on. IAIN MACWHIRTER in the Sunday Herald cannot contain his excitement over the change in Scottish politics, the politicised public, Nicola Sturgeon. You name it, he's for it. His text is 'Politics is the triumph of hope over experience'. "We are seeing a political sea change, a generational transformation and a national awakening all at the same time. In this election, unlike any before, it's all about Scotland".
His colleague IAN BELL however, was more cautious on Saturday. Cameron isn't enchanted with Scotland. Is Miliband of the same mind? "Brutally, do you ask perhaps half the voters in Scotland to help you prop up a person who treats Scottish voters as a nuisance?"
THE FRINGE…
And it's not even April 1st. Just in case you missed it, [you did? Where've you been?] TOBY HELM in the Observer reported Ed Miliband's plan to build – if he wins of course – an eight foot limestone monument in the Rose Garden at No 10 with his six election promises engraved upon it for posterity. It's been christened the EDstone. Shelley springs to mind.  Look on my works, ye Mighty and despair!  Quite.  And always subject to the usual consents presumably …
Television is a wonderful thing. JAMES KELLY in Saturday's Scot Goes Pop! reported on the surge in the polls for Plaid Cymru after Leanne Wood appeared in the leaders' debate. Only a small rise, but a rise nonetheless, and Wood's own personal standing has risen above that of Wales' First Minister Carwyn Jones.
Blue=Tory. Red=Labour. Yellow= LibDem. Right? Not always.  Here's a lovely piece for anoraks from JON KELLY on the BBC News magazine on the different colours candidates, parties and constituencies have all fought under over the years.
Is it time to end opinion polls? MARK EARLS thinks so in this piece for Politics.co.uk. Worth a read, if only for the clip from When Harry Met Sally.
This probably falls under 'in your dreams'. ANDREW LEARMONTH in the National  on Friday reported that Nigel Farage was looking forward to UKIP MSPs taking their place at Holyrood. At least, that's what he told Bernard Ponsonby on Thursday's Scotland Tonight. Strange, since UKIP has always maintained that Holyrood would be first to meet the firing squad when they come to power…
OTHER STUFF…
GIDEON RACHMAN in the FT yesterday pondered the link – as he sees it – between English Football and Scottish independence.  English clubs no longer buy their best players and managers from Scotland, he says, because they can afford better from the rest of the world. Now Scots don't feature much in the Premier league, they are out of sight and out of mind – to the detriment of Scottish football…
Never mind Outlander. Whoever, apart from the Dutch developers, thinks it's a good idea to put a windfarm on Rannoch Moor?  One of Scotland's most iconic landscapes.  We trust members of Perth & Kinross Council will vote appropriately when the application comes before them…
If you struggle with childcare, you will be interested in this piece from BRONWEN COHEN in the Herald. Professor Cohen [social policy, Edinburgh] argues that the Norwegian integrated early years system should be adopted in Scotland…
AND FINALLY…
LAURA REDPATH of the P&J reported on the results of an Interparcel survey asking people what bores them.  Topping the list? Party political broadcasts. There's a surprise.  See if you can get to No.50 without falling asleep. Zzzz Zzzz.