WE'VE HAD ENOUGH ALREADY: Honey McBee's Media Round-up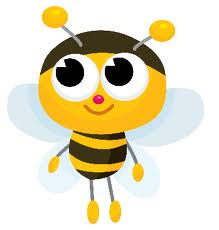 Zzzz, Zzzz, Zzzz…
TUESDAY APRIL 14. Another three weeks of this and we'll all be so banjaxed come May 8, we won't care who's in No 10. Just keep quiet and make it go away. Here's how you might occupy your time while they drone on in the background. Crayons at the ready.
So, in the interests of your sanity, we're giving you just six [-ish] Honey choice election recommends this week.
In no particular order…
1.Ian Bell in the Sunday Herald. In the paper's Essay of the Week, Bell wrote about the history of the political smear; beginning with that memo and the French ambassador he moves through Fallon v. Miliband to Cicero and John Quincy Adams, concluding, "Smear has its neatest echo in the word fear. The tactic emerges from the bag of dirty political tricks as an act of desperation, when all the arguments, promises and blandishments have failed. It is no comfort to the victims, but those who are smeared should know one thing: they must be doing something right."
2.Dominic Lawson in the Sunday Times. [£]. Lawson also features Michael Fallon's attack on Ed Miliband over Trident, but takes as his text Jeremy Thorpe's comment on Harold Macmillan – "greater love hath no man than this, that he lay down his friends for his life."
The life in question being David Cameron's, and the question being who is the tougher and hungrier for power, Cameron or Miliband?
3.John Jewell of Cardiff University in Thursday's Conversation.  We lay a deal of blame at Margaret Thatcher's door, but who knew she was the mother of modern election campaigns?  The television interview of the little woman at home [tick], the choice of curtains for the press conference [tick, after months of deliberation], the battle bus [tick], the meet-the–workers photo-ops [tick]; it was all there, says Jewell, in 1983. And we've suffered ever since…
While we're on the subject of Tories, here's an interesting piece from former MP Peter Duncan on the inevitability of federalism.
4.Kenny Farquharson in Friday's Scotsman on the possibility [or probability, depending on where you sit] of a second independence referendum, as implied by the First minister in last week's debates. Farquharson's text is "We, the people", as in the people of Scotland will decide [not David Cameron, and not even Sturgeon]. "It was a classic bodyswerve", says Kenny, "nothing to do with me, guv. I'm just First Minister. Ask the people. They'll decide. Now, I [Farquharson] have no wish to be unduly indelicate, but this is b*****ks"…
5.Kevin McKenna on Jim Murphy in the Observer on Jim Murphy's awakening. "Murphy's angular frame topped by cadaverous facial features can be unnerving at first sight. His left eye-brow, meanwhile, looks as though it is seeking a devolved settlement from the rest of his forehead," but he's getting better, says McKenna, such a pity, it's too little, too late…
As a plus, we couldn't resist this tweet from Gavin Towler on the Labour War Room.
6.Euan McColm in Scotland on Sunday took on David Coburn – our sole UKIP representative north of Hadrian's Wall. Coburn featured in last week's Scottish debates and was roundly set upon – "For those of us of even a vaguely right-on disposition this was a longed-for episode", says McColm, "when Scottish politicians came together in the name of what (we believe) is right. From the dining kitchens of Hyndland tenements to the mews cottages of Stockbridge, liberal Scotland surely cheered and clanged its Le Creuset pans in celebration". But, and there's a big but…
Here's Tom Gordon in the Sunday Herald on the same track.
If you'd still not had enough, and are undecided, the latest BBC soiree should have been enough to send you to the drinks cupboard. Here's Daniel Sanderson's take on it in yesterday's Herald  and here's James Kelly's [admittedly biased] contribution in Scot Goes POP!  Or you could always try Vote Match, the app which according to Alex Stevenson of politics.co.uk, will sway thousands…
COFFEE BREAK TIME
Here's the latest time-wasting conundrum to entertain you while your coffee cools.  What's the cat actually doing? Don't call us, just cast your vote. We watch the Scot-Buzz mog do this several times a day, so think we have it right. But you may know different…
AND FOR THE REST…
MAE HEN WLAD …
We said no more election stuff, but since we're apparently going into partnership with Plaid, we should know what they want west of Offa's Dyke.  Here's what Cardiff University academics Richard Wyn Jones and Roger Scully made of the party's manifesto in Thursday's Conversation, and here's their second bit at the cherry in the same edition. Commentator David Torrance had more to say about Wales in yesterday's Herald, and if you missed it, here's Plaid leader Leanne Wood herself writing in the Sunday edition.
WHALES, JUMPERS and FOOTBALL…
After Wales, the Faroes. Alyson Bailes in Wednesday's Herald looked at the islands' coming autumn election that could have pointers for Scotland. Having voted once for independence – a step too far for the Danish mother ship at the time – the Faroese are entertaining the idea of another referendum, this time with Borgen's blessing. And Greenland's lurking in the background.
POP GOES THE WEASEL…
This little tale from Paul Hutcheon in the Sunday Herald reveals how we are all in it together. Some more so than others apparently.  Budget cuts? At Strathclyde, we laugh in their face…
And, it appears, in India too. Hot desking? Bah!
A DECENT RIDE…
Irvine Welsh has been popping up in various quarters this week; his new book is out on Thursday, and reviewed a-plenty, along with the author's far from reticent views on current politics. Here's his interview with Dalya Alberge in the Guardian, in which Cameron and Miliband are dismissed as 'drabness personified' and his interview with James Naughtie on yesterday's Today programme.
Welsh's thoughts on the decline of Britain, the English and moves towards English devolution made interesting reading in a Bella Caledonia posting last Wednesday. Britain is disintegrating and the South East has no appetite for federalism is the message, so it's up to the rest of us to do something.
If you want a more academic version, try this from Nick Pearce of the think tank IPPR on The Energy and Complexity of British regionalism.
…AND A MAD DASH
This article by Gordon Fletcher appeared in Wednesday's Conversation [memo from the ED, we must get out more. It features Amazon and Dash in the title, so all you tecchies will read and understand it. We don't pretend to get more than the bare bones, but since it is apparently THE FUTURE, we bring it to you unexpurgated. We would only say it's Scary stuff …
GREATER LOVE… [2]
Two world stories that should make us glad we live in a democracy that [mostly] settles its arguments with a cross on a piece of paper. First Mehdi Hassan in yesterday's Guardian on the plight of the mainly Palestinian population in Yamouk, caught between the forces of the Assad regime and ISIS. No water, no electricity, no medicine.
Second, as explained  by Eve Hayes de Kalan, PhD student at Aberdeen University in Wednesday's Conversation, the plight of those of Haitian descent living in the other half of their island, best known as the holiday destination of the Dominican Republic. They may have been born there. Their parents may have been born there, children of workers drafted from Haiti to the sugar plantations, but they now face a real struggle to prove their right to a citizenship that the state is calling an 80yr old 'bureaucratic mistake'.
Man's love for his fellow man knows no bounds…
AND FINALLY…
The fairy tale had to end one day. It appears the Lady of the Lowes has most likely gone to that great osprey hunting ground in the sky.  Defying all odds Lady returned to her nest year after year and has 50 offspring to show for it, but in all those years she has never been this late coming back from Africa. Rangers at the Wildlife Trust hope for the best but fear the worst. If the latter, thanks for all the pleasure you gave us. Rest in a well-deserved peace.