DELUSIONS WITHOUT GRANDEUR: Honey McBee's Buzz Round the Media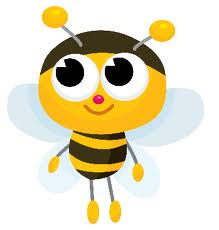 COMING TO A PARLIAMENT NEAR THEM…
There still seems to be a certain bemusement down south at the onward march of the SNP.
It was raised by Andrew Tickell  – aka pro-indy blogger Lallands Peat Worrier –in Scotland on Sunday and by Alex Massie in the Spectator. In our must-read article of the week, Massie says Westminster politicians need to wake up or they won't know what's hit them on May 8th.
The SNP has become more than a party – it's a cause, says Massie, and a cause is a powerful thing. "The unionists try to pretend this isn't happening. In Edinburgh last week, David Cameron claimed the constitutional question has been 'settled'. No one in Scotland recognises it as settled, however, and if the Prime Minister thinks it is he is deluding himself. Unionism's complacency remains a problem second only to unionism's inability to recognise that it has a problem. Every device intended to kill Scottish nationalism has ended up making it stronger."
And when they get to Westminster? If newly elected SNP members have any ideas of independent thought and deed, they should hastily forget it. According to BuzzFeed, this is what awaits them …
Kenny Farquharson, also in SoS, thinks SNP hopes of being kingmakers in May will come to naught. The party with the most seats gets to govern, he says, and if that's the Tories, then the electorate won't tolerate the party that came second being propped up in power by the SNP.
Tom Peterkin in SoS reported that an organisation called Scotland in Union has been formed to "commission polling and research designed to help voters who want to keep out the SNP". Tactical voting, in other words. They say it's not telling people how to vote, just indicating which candidate has the best chance of beating the SNP. And the difference is?
Labour and the Tories want nothing thing to do with it. Former Labour minister Brian Wilson explained why he's against tactical voting in his Saturday column for the Scotsman – and why Labour won't seek support from the SNP.
"Labour's unremitting message", says Wilson "must be that the largest party will form the government, just as it always has done, and the only consequence of Nationalist gains in Scotland can be to facilitate the return of another Tory government. If that is understood and voters want it, then that's up to them. But they should not be duped by a delusion". 
AND IN CYMRU…
Mr Cameron may be suffering from the same delusion over Wales. On Friday he and Nick Clegg pitched up in an empty Millennium Stadium [Wales having decamped to Paris for Saturday's international] for a St David's Day agreement to give more powers to the Senedd.
As Steven Morris in Saturday's Guardian pointed out, it neither found favour with Labour First Minister Carwyn Jones, nor Plaid leader Leanne Wood. Funding expert Gerry Holtham called the settlement chaotic. Here too, the PM talked of 'lasting settlements'; he may find them hard to come by.
For pure mud-slinging, you can't beat a Welsh politician it seems. This delicious piece from Wales online records insults being slung left and right, if not centre, beginning with the leader of the Welsh Conservatives and ending with Labour's local government minister, with the shadow Welsh secretary thrown in for good measure. So very unlike our own dear Parliament…
SHOW US THE MONEY…
Question: Who thought this would be a good idea?   Answer: Treasury Minister Danny Alexander.
Little doubt what it's intended to do really. Still, it'll add to the gaiety of all the other billboards around buildings and 'projects', not least those funded by the EU. Our editor has never quite recovered from a hoarding he once saw erected outside the Dumbiedykes estate in Edinburgh proclaiming the Council's replacement of several hundred doorknobs …
MY LITTLE BARBIE
Labour's pink van has not gone away. Well, the van itself might have discreetly left the scene, but the laughter hasn't quite died down. Here's what John Oliver made of it on US television, courtesy of Guido Fawkes. There's a kitchen table in there somewhere. Now why does that sound familiar?
THERE BUT FOR THE GRACE…
Commentators have been queuing up this week to condemn Messrs Straw and Rifkind – mostly the latter, presumably on the grounds that he should have known better than to claim that he couldn't get by on £67k a year.
Here's Ian Bell in Wednesday's Herald – "It is one measure of the gulf between the political class and the rest. In the world of Sir Malcolm and Mr Straw, "obeying the rules" elides instantly into "I've done nothing wrong". They make no distinction. The public fails to agree. But when those rules are applied, whether by the parties or the Parliamentary Standards Committee, the chances are the pair will receive little more than rebukes".
Iain Macwhirter in the Sunday Herald Essay of the Week says most politicians he's come across are basically good – they are not paid overmuch because they need to remain in touch with the man in the street earning, on average, far less.
"Apologists for second jobs say that they give MPs "experience of the real world"", says Macwhirter, "but it's curious how this experience always seems to be at the most lucrative end of the real world, on the board of arms companies and as consultants for private firms. MPs don't tend to queue up to gain experience of shelf-stacking in Tescos, working in Citizens Advice Bureaux, or women's refuges".
An interesting contribution to the affair from John Moran of Leicester University in last Tuesday's Conversation on the lack of enforcement and the holier-than-thou attitude of the UK government – "The British public has, over the past ten years, been exhorted by politicians and public officials to pay their taxes, work harder, take responsibility for their children, take responsibility for the environment and back UK government military action everywhere from Afghanistan to Libya.
"Yet again, it seems that behind this curtain of moral urging, questionable relationships between public officials and corporations are taking place. The UK needs to demonstrate to the world that, in the jargon, its own "good governance" is good enough…"
Dominic Lawson in the Sunday Times thought it 'odd' that there are calls for neither Straw or Rifkind to be elevated to the Lords, his argument being that not only have they not broken the law or Parliamentary rules, but "both men have vastly more relevant experience to offer as legislators than any I can think of out of those appointed to the upper house so incontinently over the past 20 years or so".
However, what Lawson really advocates is drastic Lords reform – there are too many of them and most are there for the wrong reasons. The Commons' reputation may be low, he says "but it has not been possible to buy a seat in it since the abolition of 'pocket boroughs' in 1832. No, it's the other place that needs a dose of hydrochloric acid"
ONE WE MISSED EARLIER.
Last week we brought you Jim Murphy's crusade to allow alcohol at football matches.  This article by Kevin McKenna appeared in last weekend's Observer; it makes a lot of sense, so if, like us you missed it first time round, we commend it to you now.
CEMENT- EATERS RULE, OK.
There's nowt so bad in this world that council officials can't make worse. West Dunbartonshire Council has told 74 yr-old lollipop man Nkosana Mdikane to stop giving pupils high-fives when they cross the road to school on safety grounds.
As Helen McArdle in Thursday's Herald reported, there's now the obligatory petition going the rounds. This is the Council's po-faced response "All our patrollers are trained to comply with the school crossing guidelines produced by Road Safety GB and the Royal Society for the Prevention of Accidents.
"This requires that when crossing children over a road they need to remain static with one hand on their stick and the other stretched outwards. This ensures that they can be seen and effectively provide a visible barrier between school pupils and the traffic…"
As we keep saying, you don't have to make it up.
IN THE GREEN CORNER…
Another Must Read article. Sunday Herald's Business Editor Colin Donald wrote of the possibility that Scotland may have to import energy to keep the lights on. This followed from Fergus Ewing's concern this week over the potential early closure of Longannet after failed negotiations over transmission charges.
Many suspect the SNP of playing politics, says Donald, but 'Save Longannet' could become a full- blown campaign in coming months. And it won't just be Longannet – there's the knock on effect on open-cast coal mine suppliers and the back-up needed for intermittent wind power supply. This is frightening stuff.
Gordon Brown was due to speak last night on his proposal for keeping North Sea oil and gas fields open instead of allowing them to be mothballed, where there's every danger they would not be brought back into service. It appears to involve a reserve fund and taxpayers' money. Rock and a hard place springs to mind.
Eco-warrior George Monbiot in Thursday's Guardian warned of the damage being done by ill-considered removal of trees – and cites the A83 above Rest and Be Thankful, where he says lack of management of sheep plays its part in slippage. Monbiot maintains the subsidies we pay farmers encourage tree removal which in turn causes flooding. Then we spend another few million cleaning up the flood damage…
Lastly, Tim Worstall of the Adam Smith Institute blog criticised the way the government subsidises renewables. Nearer home, Magnus Gardham in Saturday's Herald explained why no-one has measured up to the much-trumpeted Saltire Prize for innovation in wave power…
YOU MAY HAVE MISSED…
Mammon versus mosaics: In Tuesday's Guardian, 'comedy writer' Ian Martin bemoaned the way the private sector is taking over former public buildings in London. His starting point is the 'quiet' removal of Eduardo Paolozzi's mosaics at Tottenham Court Road tube station as part of Crossrail.
Martin regards the mosaics as "not just as 1,000 sq m of charming, optimistic art, but as 1,000 sq m of commercial retardant. You can't paste an ad on to a wall full of public art … the Paolozzi mosaics went up as decorative art, just as privatisation was about to explode like a dirty bomb all over the public realm. What survives at Tottenham Court Road station is a brave, forlorn little seawall set against a storm-tide of corporate advertising".
And if you thought we were immune to this sort of thing in Scotland, think again. Last Wednesday the Scotsman reported that Glasgow City Council is proposing to demolish the Royal Concert Hall steps to make way for an extension of the Buchanan Galleries. So far there are 14,000 signatories on a petition to save the steps. Will the Council listen? Place your bets…
One woman's blue and black:  If you've really missed the great dress colour debate, you do need to stay in more. What began as a simple tumblr query on Colonsay has gone twice round the earth and back. The BBC was interested in how the story went viral.  STV went one better, putting videos on line, and to round it off Adam Schofield of Birmingham University threw in a bit of science.
AND FINALLY…
So farewell then, Spock of the pointed ears, the permanently bemused expression, the V-shaped hand gesture and the unflappable sang-froid in the face of alien life.  Unbelievably, according to the BBC's picture obituary of Leonard Nimoy the original series of Star Trek was last on the air in 1966.
Spock was once deemed by some on set to be too satanic; retained at the insistence of creator Gene Rodenberry, he became what the Herald's tribute called 'one of the most iconic characters in film and television history'.
Can't argue with that.  Live Long and Prosper Trekkies of the world – you know who you are…