ASHCROFT RULES,OK: Honey McBee's Buzz Round the Media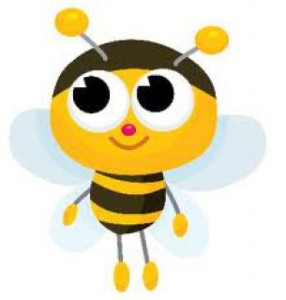 CORPORAL JONES…
You won't have escaped the Ashcroft effect last week. For a start, every political commentator in Scotland and beyond has reached for the crystal ball. Are we any wiser? Probably not, but surely better informed…
Scottish Labour certainly reacted. Wipe out followed by, according to Tom Gordon in the Sunday Herald , panic stations, as Jim Murphy brings forward his campaigning strategies a couple of months. Wednesday's City AM had some good graphics, pointing out to its largely southern readership that none of Murphy's pledges so far seemed to be cutting much ice with the Scottish electorate.
Paul Hutcheon, also in the Sunday Herald reported Murphy's latest slogan – 'Yes for Labour' – dismissed by the SNP's Stewart Hosie as a 'transparent political stunt'. According to Hutcheon, Murphy is chasing the 190,381 – predominantly west of Scotland men – who voted Labour in 2010, then voted Yes in the Referendum [that's a very specific number for a party that admits to not knowing how many members it has – where did it come from?-ED]
"The election in Scotland", Murphy claimed, "will be largely decided by that group of people. And the election in Scotland will decide the outcome across the UK, so they are the most important voters in the UK, this 190,381." Well, let's hope they know who they are and act accordingly…
Lalland Peat Worrier's latest blog says the demise of Labour has been a long time in the making – the contempt felt by Scotland's MPs for MSPs is in for a rude awakening [warning – unusually, LPW contains some very unParliamentary language]
Certainly Murphy is attempting to maintain a high profile – yesterday's Scotsman highlighted his call for Edinburgh and Glasgow to form a Core Cities offensive to take on the big English conurbations
…OR PRIVATE PIKE?
On Saturday some of the gilt rubbed off Ashcroft's gingerbread as James Kelly in Scot Goes Pop reported the noble lord's admission that he'd got his sums wrong – not in Scotland, but in three English polls last year, one of which was in Sheffield's Hallam constituency – Nick Clegg territory. Ashcroft had put Clegg slightly ahead of Labour, but it seems reverse ferret is in order.
There is now more than one prediction that Clegg could lose his seat, and without a leader – or deputy, since Malcolm Bruce is standing down – would the LibDems be any position to negotiate a coalition? Probably not, thinks Kelly, which leaves the SNP in pole position…
PLACE YOUR BETS…
Anyway, says Brian Monteith in yesterday's Scotsman, if you want a more certain prediction, forget the polls and concentrate of the bookies' odds – "Unlike pollsters who reveal their statistical findings the bookies' odds reflect the investments made by punters who are able to take account of a wide range of factors.
"They can and will include polling information but will also consider variables such as potential voter turnout, the unwillingness of particular voters to go to the polls if they think their preferred party is unlikely to win, and making a judgement on the relative popularity of different political leaders"…
Iain Macwhirter in his Sunday Herald column took Labour to task for its Vote- SNP- get-Tory video featuring Kezia Dugdale and claiming that the biggest party gets to form the next government. It doesn't, says Macwhirter, because the Westminster system is seat-based, and the days of outright majorities are behind us. But he also warns that Sturgeon's no deal with the Tories stance is short sighted.
As does David Torrance in yesterday's Herald. He argues that no-one – not even Labour – believes that Labour will win more seats than the Tories in May. So to hold feet to the fire, the SNP might well find itself in the same position as in 1974, says Torrance – "Scottish and UK politics was in similar flux: there was a hung Parliament, the SNP was surging and a referendum on Europe was likely the following year. Following the election Edward Heath secured fewer seats than Labour but gained more votes, and as the incumbent Prime Minister he had the first opportunity to form an administration….
"Although his main focus was Jeremy Thorpe's Liberals, there were also informal back-channel discussions with the SNP's seven MPs regarding the recent Kilbrandon proposals for Scottish devolution … history might well repeat itself. The well-oiled Whitehall machine is already contemplating various post-election scenarios…"
NUN SO BLIND…
The rammy over the teaching Nuns hasn't helped. Again, difficult to miss, but if you did, it started on with Catholic journalist Christine Odone on Thursday's Question Time [a video extract from Friday's Guido Fawkes blog], went through a storm of criticism on Twitter and elsewhere, and ended with a weak apology from Labour's shadow education secretary, modest and retiring Tristram Hunt.
On the way, as Michael Settle in Saturday's Herald reported, it didn't do much for Labour's chances in Glasgow's catholic constituencies.
OUESTION OF THE WEEK: At what point did Jim Murphy think this might ever be a good idea when this was always going to be the result?
AS ANY FULE KNO…
While all the attention was focussed on Hunt's faux pas, Tom Peterkin and Alastair Dalton in Scotland on Sunday covered Nicola Sturgeon's embracing of the London Challenge – a scheme which encourages schools to collaborate and includes Teach First, attracting bright graduates to work in the worst performing schools. Elsewhere in the paper the First Minister lays out her plans for Scottish education – with a firm commitment to improving standards.
This does not, it goes without saying, include Michael Gove's free schools – a step too far for Scotland – but it is portrayed as a radical move [actually, it's more like common sense – ED].
As Peterkin and Dalton point out "The London Challenge has been hailed by the Times Educational Supplement as 'that rare beast, a government school improvement scheme that worked' …the scheme has transformed the UK capital's schools from being the worst in England to among the best in Europe." Magnus Linklater in the Times [£] says it's a "welcome step in the right direction – for far too long, ministers, in both SNP and Labour, have clung to the notion that standards in Scottish schools are higher than anywhere else, and have no need of the root-and-branch investigations mounted elsewhere".
Good luck with getting it past the teaching unions, Nicola. Especially with John Swinney's threats hanging over the teachers' employers. But it was originally a Labour idea, and it worked, so Jim Murphy, although he has plans of his own, will back you, of course, because education should not be a political football.
COFFEE BREAK TIME…
OK. It's back to cat videos. Brought to you courtesy of Bryan Gardner in last week's Wired. But there is some education involved here. That's our excuse and we're sticking etc…
Cats like boxes to hide in. This we know. But why boxes? Apparently, it's the appliance of science. At 80 degrees we may be sweating and reaching for the ice cubes, but a cat is still cold for another six degrees. 86F is warm. Corrugated cardboard is wonderful insulation, and squeezing into confined spaces retains body heat. All that and a fur coat too…
"BETWIXT AND BETWEEN"
Like the swan on the water, beneath the waves of UK politicking there is some furious paddling going on at local government level. Lesley Riddoch in yesterday's Scotsman highlighted just one example where the frustration of local councils with the Scottish government's unwillingness to hand down power leads to intransigence and equal frustration on the part of local communities.
As online newsletter For Argyll has been airing for some time, Dunoon locals have been trying to buy run-down council owned Castle Toward from Argyll and Bute – with scant success so far.The council meets on Thursday; the community threatens to report councillors to Audit Scotland…
"No-one really wants to get involved", says Riddoch, "in a difficult redistribution of power within Scotland…not the SNP, whose new [Community Empowerment] bill basically allows volunteers to burn themselves out in uneven battles with council legal departments. Not Labour which wants to shift power out of Holyrood but suggests local talking shops as a driver of democratic change".
Watch this space, because we suspect that after the 2015 election dust has settled, this will be at the forefront come 2016.
THINGS YOU NEVER THOUGHT YOU'D SEE…
1. Gourmet Calmac:For Argyll reported last week that the Mariners restaurants on CalMac 's seven larger ferries have been awarded the Taste of Our Best accolade by VisitScotland. Those of us with unhappy memories of Irn Bru and curled sandwiches at Ardrossan will clearly have to think again.
"The award", says For Argyll, "guarantees that at least 40% of the Scottish produce will be highlighted on the menu and staff will be well informed about the origins of each meal on your plate". The company uses "some 67 suppliers across its restaurants, coffee shops, bars and on-board shops. Of those, 62 are from Scotland and 44 of those are on the islands – whether it be local papers, tablet, real ale, or chocolate". So not just beautiful scenery for visitors, a gourmet experience to look forward to. Well done, CalMac.
2. Saving Tesco: Tesco? The hub of the community? Apparently so. Brian Donnelly reported in yesterday's Herald on the protesters in Kirkcaldy, including Gordon Brown, as the superstore embarks on its new round of cost-cutting closures. Kirkcaldy Council says the store's location makes it easy for people to get there on public transport, which is a real plus these days. And in this case, it's another nail in the coffin of town centre shopping.
FLYING THE NEST
Here's a heart-warming little tale from For Argyll of a sea eagle chick, an uninvited guest and a happy ending. It's a trail from Mull to the Mull of Galloway via – maybe – the Mull of Kintyre. AAAH…
OTHER INTERESTING STUFF…
Light the Blue Touch Paper: Free speech is still on the agenda. Spiked has been running a campaign for some time – stepped up in the wake of Charlie Hebdo and now alighting on the recent Old Firm semi-final. This week its sports columnist Duleep Allirajah delved into the unknown, supporting the 'free speech' that traditionally permeated matches until the Scottish government decided enough was enough. Allirajah thinks the 2012 Offensive Behaviour act is reminiscent of the Stasi – sectarianism is harmless and the ensuing domestic violence a myth. As some BTL respondents point out, both assumptions are open to challenge…
And in the same edition, proof that there's always something worse comes from a piece by Jogchum Vrielink about Belgium, where Standard Liege fans have taken football animosity to new heights. Vrielink argues that vile though their hatred seems, free speech is free speech, whether publishing offensive cartoons or displaying offensive banners; je suis Charlie wherever I am …
Come Back Luddites, All Is Forgiven: Unbeknown to you,Big Brother is apparently sitting quietly in your living room. We pass on this warning from the Daily Beast that your smart TV is listening to you and not only hearing your conversation, but possibly sharing it with the outside world. If you've turned on voice activation, after reading this we'd strongly suggest you turn it off and use the remote control instead…
And while we're at it, here's something else you might want to avoid. RBS has issued a warning via the Daily Mail that it's spending a lot of time – and money, presumably – sorting out complaints from people who've signed up for free samples online, only to find themselves caught in a subscription with no visible means of getting out. We wouldn't use the word racket exactly…
You'll have had your breakfast: Still glued to Wolf Hall on Wednesday evenings we take it? If the lighting and the lack of action haven't put you off, you may be interested in Derek Gatherer's piece in Friday's Conversation about the sweating sickness.
It's what carried Cromwell's wife – and countless and uncounted thousands – off all over England between 1485 and 1551. It came on quickly and relentlessly, says Gatherer, and evoked the same terror then as Ebola does for us today. Like other plagues, rats are involved. Even the richest couldn't rid their houses of rodents, and so their droppings were just brushed away. And that released dust…
Fascinating. But before we get too complacent, this particular virus is still loitering…
AND FINALLY…
He's behind you: Why is there always somebody, somewhere, itching to take the fun out of life's simple pleasures? In the technology pages of Saturday's Guardian Samuel Gibbs reported that Randy Olson, a doctoral student at Michigan State University's High-Performing Computer Centre [it could only be a nerdy tecchie – ED] found time while snow-bound to work on an algorithm for finding Wally, or Waldo as the US insists on calling him, quicker and more efficiently..
Which begs the question of course, why would you want to do that? Because, we suppose, he's there. Somewhere …