AND THEY'RE OFF: Honey McBee's Buzz Round the Media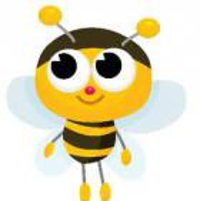 Last week's news was dominated by the air crash in the Alps. Horrifying to realise that it wasn't even mechanical failure or pilot error that caused it. Those who fly regularly know statistics say it's safer than crossing the road, but…
It takes something of this magnitude to put the pre-election squabbling we're indulging in into perspective.
Tuesday March 31: OUR ARTICLES OF THE WEEK
Matthew D'Ancona in yesterday's Guardian manages to combine last week's debate with Jeremy Clarkson via Boris Johnson and Farage under the umbrella theme of Cavaliers v. Roundheads.
Editor of the Scottish Review Kenneth Roy yesterday posted one of SR's very special reports into the way Scotland works.  The case of two Edinburgh social workers ended this week in exoneration after two long years during which the Council stood by them. Read on…
NO CONTEST…
Yesterday the starting gun was fired for May 7.  We celebrate with a few useful suggestions from politics.co.uk for the shoal of leaflets coming to a letterbox near you…
"A FORCE IN THE LAND"
It was springtime for Sturgeon in Glasgow's SECC.
Scotland on Sunday's editorial said she is "currently the most impressive political leader in the United Kingdom. Last week, in TV interviews with Jeremy Paxman, David Cameron looked stiff and out of touch; Ed Miliband looked callow and desperate. Yesterday in Glasgow, giving her keynote speech to the SNP spring conference, Sturgeon was poised, confident, resolute and authoritative".
Summaries from the Mail online, Sky News  and the Sunday Herald, plus comment from Tom Gordon, also in the S. Herald, will give you the gist.
Lesley Riddoch in yesterday's Scotsman wondered if the party will be stretched too far over two Parliaments – "You don't need to survey history for long to observe that the most consummate leaders have come royally unstuck once they poured talent, energy and attention into two battlefronts at the same time."
Aidan Kerr in the New Statesman explained to its largely southern readership just why the SNP isn't going quietly; also in the Staggers, Ed Cox of think tank IPPR North foresees a rather more benign role for the SNP at Westminster than most commentators.
OFF PISTE, OR SIMPLY PISTE?
The main interest lies in how Sturgeon will stamp her authority on party policy with her predecessor behaving like a loose cannon.  If Simon Johnson's report in yesterday's Telegraph of Salmond's hour-long speech on the main conference stage is anything to go by, it'll be with great difficulty…
Lindsey McIntosh in Saturday's Times [£]explained Sturgeon's dilemma –  "There is a lot of risk in Salmond Unchained… he's been drinking pink champagne in the afternoon – an interesting choice of tipple, given his views on Tory toffs… if his snarling is sending England to the Tories, his smirking in the armchairs of private clubs may send Scotland to Labour.."
"REINING IN THE FOREIGN OFFICE"
Friday's Telegraph readers learnt how rattled Sturgeon was by Ruth Davidson's well-placed intervention about Salmond at FMQs.
Mr Salmond appears to be trying to go one better than Bonnie Prince Charlie by rampaging around metropolitan television studios and print media putting the fear of God into everyone south of the border.  There is, of course, a book to promote, but that's a secondary consideration…
Paul Goodman in Wednesday's ConservativeHome summed up the paradox the SNP poses for David Cameron – "As a patriot, he wants to see the SNP lose ground in Scotland.  For this to happen, Labour needs to win seats off it come May 7 or at least hold his ground.  But as a politician, he wants to see himself back in Downing Street.  And that means the SNP winning seats off Labour – not vice-versa.  Salmond, Cameron's strategic enemy, is also his tactical ally".
So alarmed is the Telegraph that Scottish editor Alan Cochrane made the southern editions on Thursday. Looking forward to the weekend's conference, he accused the SNP of dirty tricks. And let's not forget – because Cochrane returns to it at every opportunity – tactical voting.
The normally acerbic AA Gill went on the Inverurie stump with Salmond for the Sunday Times [£] delivering a relatively sympathetic piece for the paper's southern readership –" …in England we treat our politicians like Victorian criminals… in Scotland politics is vicious and personal and tribal, but the disrespect is nothing like the same… even if he's not admired, he's respected."
FOLLOW THE MONEY…
As an added extra, Michael Settle in Friday's Herald reported on the increase in Short Money – the funds given to opposition parties to help them run their Westminster operation – the SNP could expect if it becomes, as polls predict, the third party.
If the number of SNP seats increases, so will the money available from the taxpayer.  Settle suggests this is enough reason to reject formal coalition with Labour; when the LibDems went into coalition in 2010 attempts to hang on to their Short Money failed miserably. Additional bonuses would come, says Settle, in a higher profile on the floor of the House – and places on prominent committees.
EQUALITY – BUT NOT AS WE KNOW IT
All women shortlists emerged from the SNP conference.  It doesn't sit well with everyone, as this posting yesterday on Wings over Scotland makes very clear.  No further comment is needed. It speaks for itself…
"BLEAKER THAN THE FRIDAY BEFORE PAYDAY"
Despite Jim Murphy's public vow to hold on to all Labour's 41 seats, Paul Hutcheon's report in the Sunday Herald suggests that the party's organisation on the ground is thin, and what there is, is being directed towards 'favourite sons and daughters'.
Despite the latest YouGov Sunday Times poll giving Ed Miliband a 4point lead [£] over Cameron after last week's debate [described by Euan McColm in Scotland on Sunday as 'cruelty for the joy of it'], a British Election Study conducted in early March concluded that it was highly unlikely that voters who deserted Labour for the SNP would return before May.
Kenny Farquharson in Saturday's Scotsman agrees. He wrote of his early days as an activist for both Labour and the SNP – switching has always been part of the Scottish political psyche, says Farquharson, but it appears the mechanism has now been switched off…
And because it always pays to be prepared, here's former notorious spin doctor Damian McBride on the Paddy Power website with the runners and riders to take over from Ed should a vacancy occur after May 7. Faites vos jeux …
WITH HINDSIGHT…
So now we know. It wasn't the Vow and it wasn't the natives.  Tom Peterkin in the Scotsman  and David Clegg in the Daily Record reported on the academic post-indyref research from Edinburgh University that found only 3.4% of the 4,500 surveyed voted No because of the last minute promise of more powers and a majority – 52.7% – of people born in Scotland voted Yes.  Interestingly, those who voted Yes apparently have entirely the wrong perception of why others voted No.  Thus has the gulf widened…
BIG BROTHER…
…is alive and well and could soon be living in Scotland. At least, if yesterday's posting by Ian Dunt in  politics.co.uk has got its facts right. Read and become slightly paranoid….
YOU COULDN'T MAKE IT UP…
Because on Scotland's trains, you really don't have to.  Here's Alastair Dalton in Thursday's Scotsman on an inauspicious start to a new era. Pass the scissors…
SONS OF THE SOIL
There is no limit to human ingenuity when it comes to mitigating [and we use the word advisedly] the amount of tax extracted by government. Jane Bradley reported in Scotland on Sunday on the latest effort by rural home-owners to navigate round Mr Swinney's Land and Buildings Transactions Tax.  You'll need more than the family dog and a couple of pet guinea pigs, but good luck!
YOUR MONEY OR YOUR SOUL…
The perennial issue over Gaelic's place in our national life re-surfaced last week. A report in Wednesday's Scottish edition of the Daily Mail [ here courtesy of Press Reader]  suggested that all councils could be forced to provide Gaelic education in primary schools, even if only one parent wanted it; we can't afford it, runs the argument, there are greater priorities.
Not quite true, say defenders of the language. Here's David Leask in Thursday's Herald, followed much more trenchantly by Mike Small in Bella Caledonia – "This deep-seated aversion to your own culture is revealing…who wants to be associated with this broken backward language (subtext: and this broken backward country)? "It's a mindset that has a long history… cleaved to English language as the pathway to internationalism and modernity".
Their counter- argument is that we don't cavil at subsidising other forms of culture, and bilingualism and multiculturalism are eminently desirable.  As we so often say, discuss.
WHY NOT HERE?
It's Spring [despite the snow forecast] and our fancy lightly turns to getting out and about. A trip to a National Park seems just the ticket, but we have only two – that's fewer than most other countries – and the Scottish Campaign for National Parks thinks we should have more, especially on the west coast.
Their argument is that rural deprivation in areas of outstanding natural beauty can be alleviated with just a handful of jobs and proper promotion of tourism. Here's the SCNP report [eminently readable] on how more could be done in Scotland – and how successful national parks have been elsewhere…
Thursday's For Argyll news blog wondered if there might not be a sinister reason why the Scottish government seems to be dragging its feet – "What the research paper underwrites … is, in every sense, a natural for Scotland. That it is being obstructed by government has to raise the suspicion that a growth of national parks might impeded the otherwise uninterrupted march of the wind turbines across our immensely valuable wildernesses".
AND FINALLY…
SAY CHEESE: we're not generally given to fawning, but as it's well known that our editor is a proud son of Ayrshire we'll make an exception with this week's foodie news from Gabriella Bennett  in Saturday's Times [£] that Ayrshire Dunlop – the cheese, not the tyre – has been awarded Protected Geographical  Indication Status by the EU, so it's up there with Stornoway Black pudding and Arbroath smokies.
And to put a cherry on the Ayrshire cake, last week's edition of The List celebrated the best foods and producers the region has to offer – everything from the early potatoes to ice-cream via handmade chocolates and free-range pork.  The diet can wait…